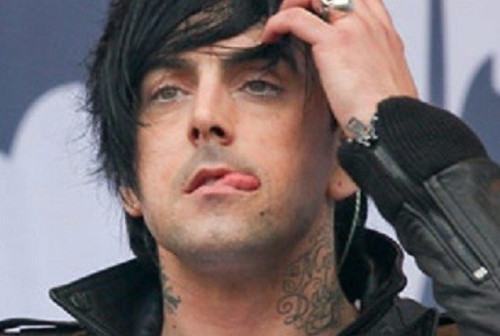 Police detectives have received fresh information concerning the sexual abuse of babies by disgraced Lostprophets singer Ian Watkins.
One woman is said to have visited Watkins at a London hotel. According to a report in the Mirror, it is feared that she may have allowed the convicted paedophile to abuse her daughter.
Another woman, from the south of England, is said to have sent photos of a child she knew to Watkins. It is believed she worked with children as she regularly posted pictures of youngsters on a picture-sharing social media website.
Ian Watkins was sentenced to 35 years in prison for a range of sex crimes against children. After the singer was jailed, Detective Chief Inspector Peter Doyle said: "He is potentially the most dangerous sex offender I've ever seen."
The new evidence examined by police could result in Watkins facing further charges, along with the two women, who have no connection with the original court case.
The details were discovered after an investigation by child protection expert Mark Williams-Thomas, who passed the files on to South Wales Police and the Independent Police Complaints Commission.
A witness who knew Watkins for more than two and a half years contacted Williams-Thomas, a criminologist and former detective who last year made the ITV programme that exposed Jimmy Savile as a serial paedophile.
"My investigation has thrown up compelling new evidence that needs to be examined," said Williams-Thomas.
This is disgusting. Get this signed! Ian Watkins to profit from his trial through royalty payments http://t.co/M1s80iWrcO via @UKChange

— Anna Nicholls (@MrsMummyN) December 22, 2013
"I have also obtained evidence on a third woman that may provide vital clues to the police about Watkins' offending behaviour. I believe there are a lot of potential victims out there but tracing them is difficult due to their age and the fact that the mothers are offenders."
He added: "I have investigated and reported on some of the worst cases of child abuse but the offending of Watkins, Mother A and Mother B has been of a level of depravity that is amongst the worst."
A senior South Wales Police officer said the new information is being assessed.
The Lostprophets singer is reported to have earned around £100,000 in royalties in the year since the frontman was arrested and charged with sex offences, and it is believed he will earn even more in the future.
Shortly after Watkins was found guilty, it was reported that HMV had stopped selling Lostprophets' music. It is still available to buy on iTunes.