IBM unveils Blockchain World Wire for cross-border payments
IBM Blockchain World Wire To Compete With Ripple's xRapid?
IBM has launched Blockchain World Wire, "the new financial rail that can simultaneously clear and settle cross-border payments in near real-time." The global financial network is based on the Stellar protocol and could be a competitor to Ripple's xRapid.
IBM has been working with Stellar protocol for quite some time now to integrate itself into the blockchain industry. Stellar is an open-source, decentralized protocol for transfer of digital currencies to fiat currencies, allowing cross-border transactions between any pair of currencies. Using this protocol, IBM wants to "make it possible for financial institutions to clear and settle cross-border payments in seconds."
So how does this IBM Blockchain World Wire work? First, two financial institutions transacting mutually agree to use a stable coin – a central bank digital currency or other digital assets – as the bridge asset between any two fiat currencies. The digital asset facilitates the trade and supplies important settlement instructions.
The institutions use their existing payment systems – seamlessly connected to World Wire's APIs – to convert the first fiat currency into the digital asset. World Wire then simultaneously converts the digital asset into the second fiat currency, completing the transaction. All transaction details are recorded onto an immutable blockchain for clearing.
The IBM website says its new service offering will "revolutionize cross-border payments" as compared to the current international payments systems, specifically addressing the two attributes that make current cross-border payment systems cumbersome — time and cost.
IBM BlockchainIBM has introduced Blockchain World Wire, a blockchain service to enable cross-border payments. Here, a man checks his mobile phone outside IBM's booth at the Mobile World Congress in Barcelona, Spain, Feb. 28, 2018. Photo: REUTERS/Sergio Perez
IBM Blockchain World Wire aims at "redefining access to money for people and businesses everywhere" by having the following advantages over traditional payment solutions:
Faster payment processing (simultaneous clearing and settlement)
Lower costs (reduced capital requirements for cross-border transactions)
Increased efficiency (one exchange fee between all currencies)
Security-rich network with robust access controls.
"With IBM Blockchain World Wire, clearing and settlement with finality happens in near real-time. The solution uses digital assets to settle transactions — serving as an agreed-upon store of value exchanged between parties — as well as integrating payment instruction messages. It all means funds can now be transferred at a fraction of the cost and time of traditional correspondent banking," the website explains.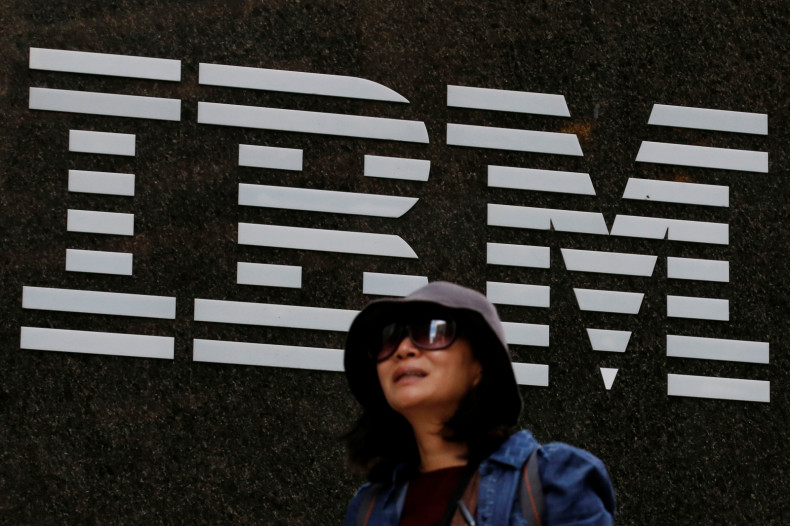 However, the main competition for such a service is not from traditional payment systems it seeks to replace, but instead from other such services that are already being used by the financial sector, the most notable of which is Ripple's xRapid.
xRapid utilizes the XRP token to act as a bridge currency to make cross-border payments instantaneous through the Ripple blockchain. The results of the first pilot of xRapid were announced May 10. Financial institutions that utilized the xRapid solution saw a savings of 40-70 percent compared to what they normally pay forex brokers. The average xRapid payment took over two minutes, compared to today's traditional financial systems which take about two to three days for similar transactions.
Companies around the world that are currently testing and using xRapid include Moneygram IDT, Western Union, Cambridge Global Payments, Viamericas, SBI Virtual Currencies, Cuallix, and Zip Remit.
Recently, IBM also collaborated with CLS, a foreign exchange market infrastructure firm, to create LedgerConnect, a proof of concept distributed ledger technology platform created for financial services companies. It is aimed at implementing blockchain in a number of areas, including know-your-customer processes, sanctions screening, collateral management, derivatives post-trade processing and reconciliation and market data.