IBM Watson supercomputer teams up with top universities to fight cybercriminals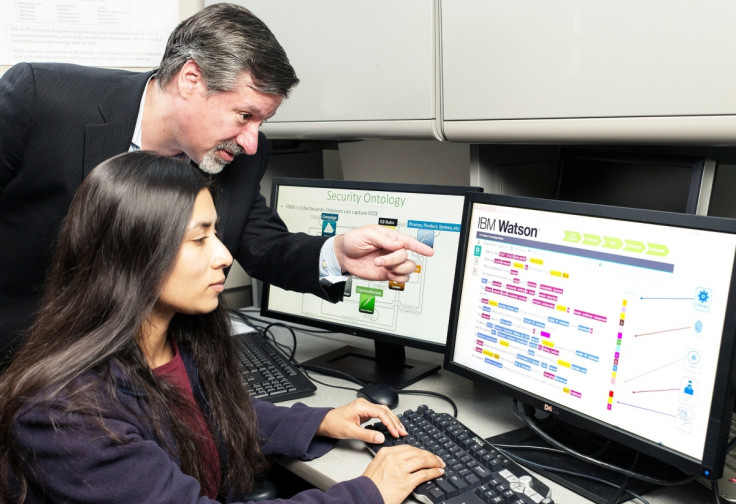 The supercomputer IBM Watson has now turned its talents to addressing the cybersecurity skills gap by teaming up with multiple universities to develop a cognitive system to help cybersecurity analysts search through data for patterns that indicate cyberattacks faster.
IBM has launched the Watson for Cyber Security research project, which will see Watson fed huge amounts of data relating to cybersecurity research over the last 20 years, including over 100,000 documented vulnerabilities and 8 million spam and phishing attacks, for a year-long research project.
The research comes from IBM's world renowned X-Force research library and will go into the IBM Cloud, where Watson will need to reason and learn from "unstructured data" – namely the 80% of data on the internet that cannot be processed by traditional security tools like blogs, articles, videos, reports and alerts.
At the moment, businesses spend $1.3m (£900,000) a year just to deal with false positives garnered from analysing data, which also wastes almost 21,000 hours annually, according to a report by the Ponemon Institute.
Cybersecurity analysts also find it hard to keep up with the steady plethora of new security vulnerabilities and advice that comes out every day – at the moment over 60,000 security blogs are published a month and 10,000 new research papers a year, according to IBM.
To help train Watson, IBM is teaming up with MIT, Pennsylvania State University, New York University, California State Polytechnic University Pomona, UMBC, University of Ottawa, University of Waterloo and University of New Brunswick – eight universities that have some of the world's best cybersecurity programmes, and the universities will use Watson to introduce their students to cognitive computing.
The students will feed Watson security reports and data, while IBM learns the nuances of the reports in order to teach Watson how to detect patterns in the data.
"Even if the industry was able to fill the estimated 1.5 million open cyber security jobs by 2020, we'd still have a skills crisis in security. The volume and velocity of data in security is one of our greatest challenges in dealing with cybercrime," said Marc van Zadelhoff, General Manager, IBM Security.
"By leveraging Watson's ability to bring context to staggering amounts of unstructured data, impossible for people alone to process, we will bring new insights, recommendations, and knowledge to security professionals, bringing greater speed and precision to the most advanced cybersecurity analysts, and providing novice analysts with on-the-job training."
© Copyright IBTimes 2023. All rights reserved.