China's ICBC Beats Bank of America to No 1 Spot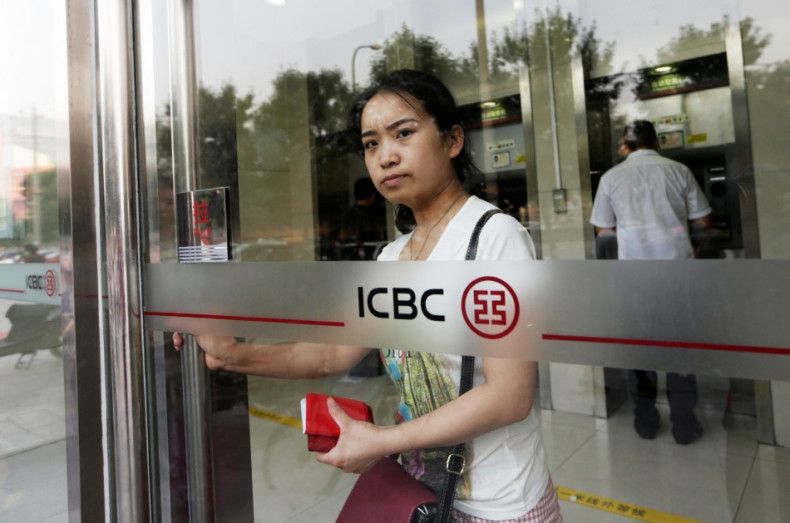 For the first time, a bank from China has been ranked number one in the world.
The Industrial and Commercial Bank of China (ICBC) is now the world's top bank by tier 1 capital - a basic measure of a bank's financial strength - according to a poll of the world's top 1,000 banks by The Banker magazine.
ICBC beat American banking giants Bank of America (BofA) and JPMorgan Chase on its way up. BofA has been pushed to the third place from first, while JPMorgan Chase remained second. ICBC was third last year.
Britain's HSBC, which has a sizeable presence across Asia, stood fourth in The Banker's rankings; China Construction Bank (CCB) was ranked fifth.
This year's rankings highlight the growing size and importance of Chinese lenders, Reuters reported. But questions remain as to the health of the banking sector in the world's second largest economy.
China's liquidity starved banking sector scared investors away from the stock markets last week forcing a reluctant central bank to step in to arrest the damage. The People's Bank of China said it would adjust liquidity in the banking system to keep the financial markets stable
ICBC, which employs over 400,000 people, inspires both confidence and concern, according to a Quartz report. While America's Goldman Sachs exited its seven-year investment in ICBC in May, Singapore's Temasek Holdings increased its stake in the Chinese bank in June.
Bank of America, Citigroup, HSBC, UBS and Royal Bank of Scotland too have sold their stakes in Chinese banks, partly because Basel III norms that come into effect in 2014 will make owning minority stakes in banks more expensive.
The Banker's rankings have four Chinese banks in the top 10 and 96 in the top 1,000. ICBC's $49bn (₤32bn , €37bn) profit put it on top of the profit table for a third consecutive year.
Total profit for the 1,000 biggest banks is now nearly at levels achieved before the 2007/09 financial crisis, but the regional share is very different, The Banker said.
In 2006 European banks accounted for 46% of global profits and 58% of assets, but in 2012 that had dropped to less than 2% of profits and 43% of assets. Asia's banks have lifted their share of profits to 56% from 19% in the same time and increased their share of assets to 35% from 22%.