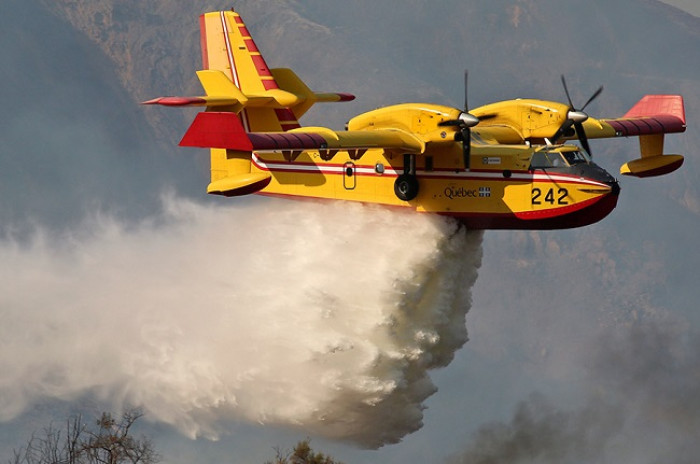 A Belgian man was left hospitalised after a seaplane used to fight fires dumped nearly 400 gallons of water on him in a botched ice bucket challenge.
Photographer Bruno Brokken, 51, and his pilot friend "miscalculated" the huge volume of water which was dropped from a height of 22 feet, near the Catalan city of Girona.
Brokken, who is also a full-time skydiver, was knocked unconscious and flown to Josep Trueta Hospital where he is currently recovering. He has not sustained any internal injuries.
The pair had arranged to do it as part of the viral Ice Bucket Challenge which has raised more than £56.8 million for ALS Association – a charity which funds research into amyotrophic lateral sclerosis (ALS), which is an incurable neurodegenerative disease.
"The pilot flew a fire-fighting plane, the kind used to put out forest fires, and dumped the load onto his friend. They obviously miscalculated how much water it was," Rolf Kuratle, head of Skydive Empuriabrava told The Local website.
There has been a spate of accidents due to the ice bucket challenge, after thousands of people across the world joined in the craze.
Police in Scotland have launched an investigation after 18-year-old Cameron Lancaster died when he jumped off a cliff into a quarry in Fife.