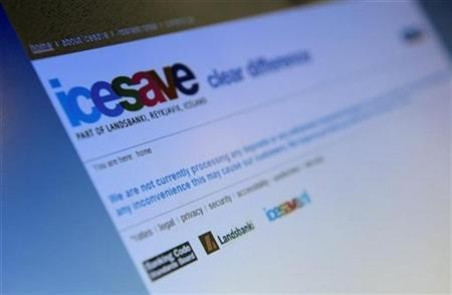 Iceland has been cleared by a European court for failing to pay the British and Dutch governments costs associated with rescuing savers of a domestic bank that collapsed at the height of the financial crisis.
The European Free Trade Association ruled Monday in Luxembourg that Iceland did not break depositor protection laws when it refused to cover the $5.4bn lost to 350,000 British and Dutch holders of so-called "Icesave" accounts. Iceland's government had argued it was not liable to pay compensation for foreign savers and instead made arrangements for Landsbanki administrators to repay the lost deposits over time.
"The Court holds that, by failing to ensure payment of the minimum amount of compensation to Icesave depositors in the Netherlands and in the United Kingdom ... Iceland has not failed to comply with the obligations resulting from (European law)," the EFTA said in its ruling.
The result means Iceland will not have to pay as much as 335bn kroner ($2.6bn) to the British and Dutch governments, costs which represent the 55 percent that has not yet been paid to Icesave account holders by Landsbanki administrators.
Lawyers for the European Free Trade Association's Surveillance Authority had argued that Iceland was obliged under European rules to offer a minimum compensation of €20,000 to each Icesave account holder. Had the EFTA court ruled in favour of thier motion, Britian and the Netherlands could have sued the Icelandic government for the remaining unpaid funds. Landsbanki had argued that it would pay every saver in full and that its redress would be worth more than twice the minimum compensation value.
Landsbanki was one of three Icelandic lenders, along with Kaupthuing Bank and Glitnir Bank, which collapsed in 2008 and eventually cost the government at least $85bn - more than six and a half times its annual GDP.
Foreigners had used Icesave to take advantage of higher rates of interest offered through internet-based accounts.
Iceland's supreme court ruled in October of 2011 that savers should rank ahead of bondholders in the government's plans to repay the billions lost in the collapse.