A Facebook group in Iceland with more than 12,000 members is on the cusp of overturning government policy towards Syrian refugees after ministers said the country would only offer asylum to 50 individuals from the embattled Middle Eastern nation.
An open letter to Eygló Harðardóttir, Iceland's minister for social affairs, posted on the page reads: "The idea is to show the government that there exists a will to receive even more refugees from Syria than the 50 that have already been discussed. We want to push the government – show them that we can do better."
Syria Calling is headed by award-winning Icelandic writer Bryndísi Björgvinsdóttur, who has asked for visas for five Syrians she knows could be cared for. The idea already appears to have found traction at the highest levels of the Icelandic government.
Harðardóttir has said the government is now reconsidering its position at the recommendation of the group and that officials were looking at whether they could house Syrian refuges with Icelandic families.
"I have made it clear that I don't want to name a maximum figure", she told the country's broadcaster RUV. "We [will] explore every avenue available in welcoming more refugees."
Bergsteinn Jónsson, the Icelandic director of Unicef, which has lobbied the government to accept more Syrian refuges, told IBTimes UK :"We are extremely pleased. The level of empathy is really touching for us. We have been raising money for the Syria crisis since the armed struggle began more than four years ago, with various degrees of success."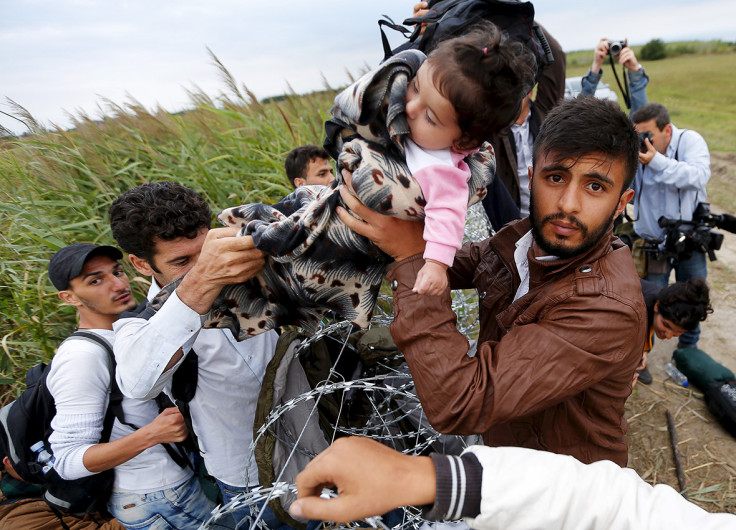 "There has been a tipping point since people were really moved by these images from Macedonia, Macedonia closing the border with Greece.
"Then all of a sudden the images appeared from the Libyan shores of refugee children that had drowned and all these things combined and made this tsunami of sympathy so we saw a big increase in support for us," he added.
Jónsson explained that it was now clear government was rethinking its refugee policy and that the quota of 50 refugees from Syria would be increased. "Now they will have to consult civil society and consult within their own ranks and see what kind of number we can bring in and really welcome in a good and sustainable way.The public message is very clear and they will act on that to some degree," he said.
Iceland, with its population of over 330,000, took in 1,117 immigrants in 2014, according to official statistics. The UK has accepted 7,300 refugees in the last three months compared to Germany, which has accepted 73,000 claims over the same period.