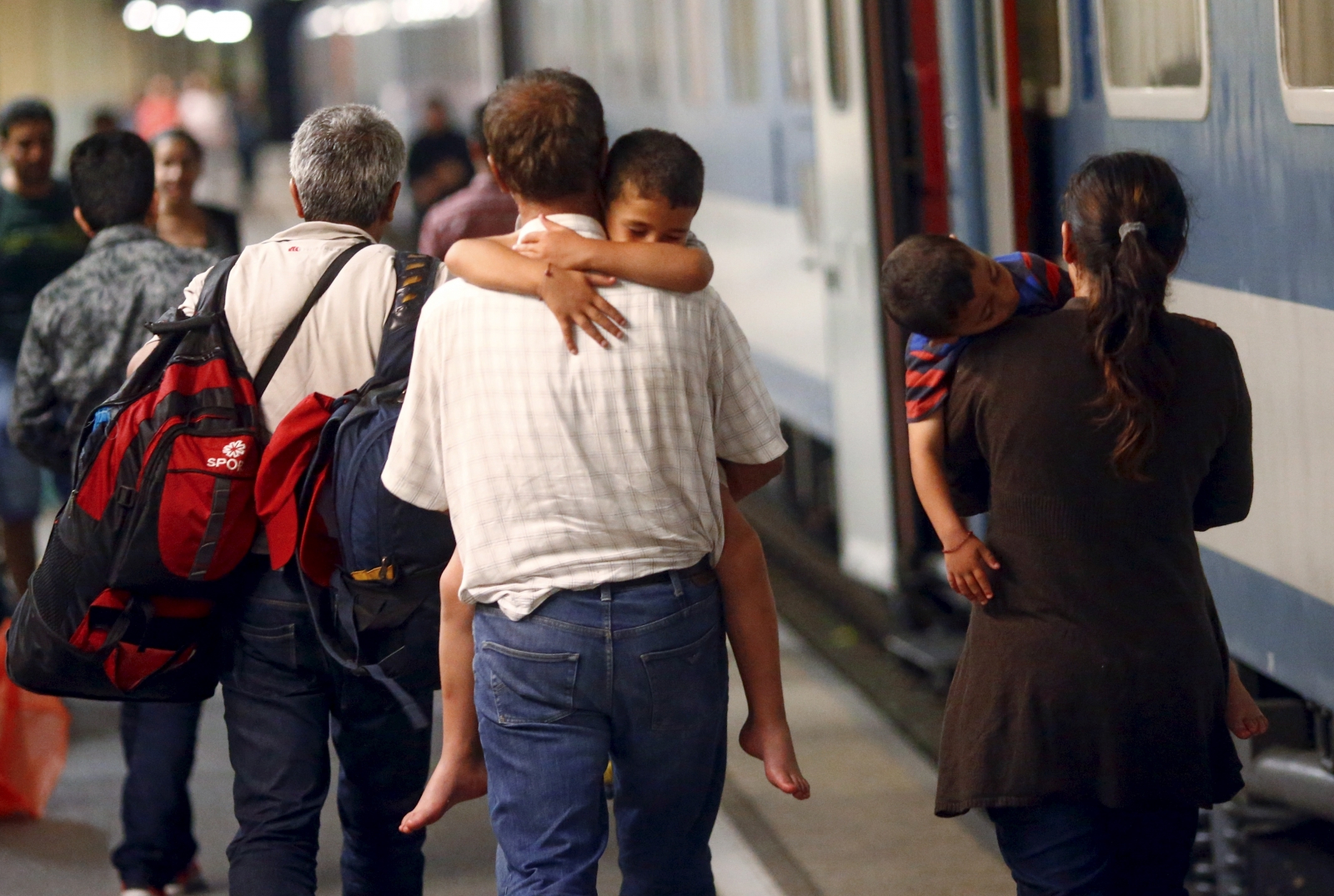 Trains packed with hundreds of asylum-seekers from conflict zones have arrived in Germany and Austria after the EU authorities allowed them to travel beyond Hungary. With EU rules over asylum collapsing, the worsening refugee crisis is testing the limits of the union and its impatient nations.
Most of the migrants are those who fled the bloody Syrian civil war and their favourite destination remains Germany. Scores of men, women and children were loaded on to at least four trains, which left Budapest for Vienna and Munich.
The scale of the migrant influx is unprecedented for the European Union forcing the authorities to let thousands of undocumented people travel in the "Schengen area". The current rule requiring the refugees to apply for asylum in the first EU country of their arrival has also been relaxed. In recent weeks, thousands of refugees have landed in Hungary crossing the frontier with Serbia which has become the fresh focal point of the crisis.
"Thank God nobody asked for a passport ... No police, no problem," Khalil, a 33-year-old English teacher hailing from Syria's Kobani, told Reuters. "Syrians call [German Chancellor Angela] Merkel 'Mama Merkel'."
In Vienna, more than 20,000 people took part in a pro-refugee campaign calling for fairer rules in dealing with the crisis. Willi Resetarits, Austrian singer and rights activist, said: "What have we heard today 'Say it loud, say it clear, refugees are welcome here,' and other similar sayings. It is about a culture of welcoming and not controlling the people who are fleeing death. We can't solve all problems but we must be open-minded and have an open heart."
German warning
Germany, which is expected to host about 800,000 asylum-seekers in 2015, has also warned that if other European nations do not share the increasing refugee burden, it will threaten the EU's open-border accord. Merkel told reporters in Berlin: "If we don't succeed in fairly distributing refugees then of course the Schengen question will be on the agenda for many. We stand before a huge national challenge. That will be a central challenge not only for days or months but for a long period of time."
"If Europe fails on the question of refugees, if this close link with universal civil rights is broken, then it won't be the Europe we wished for," she added. A meeting of EU interior ministers over the migrant crisis is scheduled to be held on 14 September.