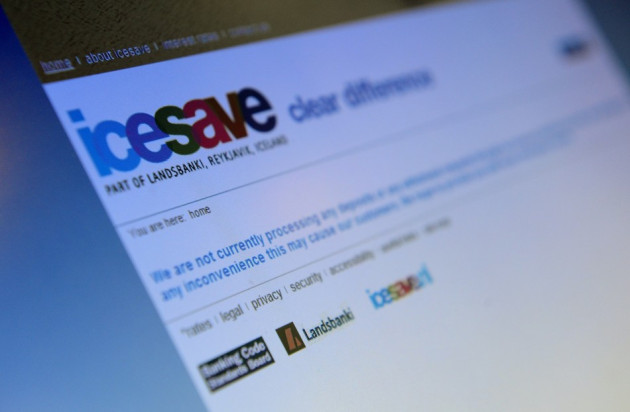 British banks, building societies and credit unions have begun to pay back millions in emergency loans handed to them by the UK government to cover customer deposits wiped out in the Icelandic banking crisis.
When the financial crisis struck in 2008, UK financial institutions revealed that they had invested millions of pounds of their customers' money with Icelandic banks that were on the verge of collapse.
In an effort to quell panic, the government lent exposed institutions billions, and reassured customers that they would not lose their deposits.
Now, as the economy crawls back to health, the institutions are beginning to repay some of the £1.089 billion compensation, announced the British Bankers Association (BBA).
The payments will be made in three instalments of £363 million over the next three years to the Financial Services Compensation Scheme (FSCS).
Anthony Browne, chief executive of the British Bankers Association, said: "The UK banking industry is today picking up the tab for £1bn of the costs of the Icelandic banking crisis. This money ensured that no savers who had money in Icelandic banks lost out.
"We hope it gives confidence to consumers that if there is ever another bank failure that their savings will be protected."
The money will be used to cover the shortfall created by being unable to recoup the full amount owed to the FSCS from the estates of Icelandic banks Icesave, Heritable Bank Plc and Kaupthing Singer & Friedlander, the BBA said.
Joe Rundle, head of trading at ETX Capital, told Sky News: "The news is actually positive for the vast majority of savers who are guaranteed by the compensation scheme.
"It is our inherently sturdy, transparent and reassuring compensation scheme which provides comfort and confidence to savers who need protection, especially in times like this."
However, he added: "It couldn't come at more difficult time for the UK banking sector, which is evolving rapidly.
"UK banks will ultimately end up having to raise more capital to fund this repayment which will be met with disappointment by shareholders."
The FSCS guarantees the deposits of UK account holders up to £85,000 in the event of a banking collapse.