Iceland's volcanoes could provide new renewable energy source for the UK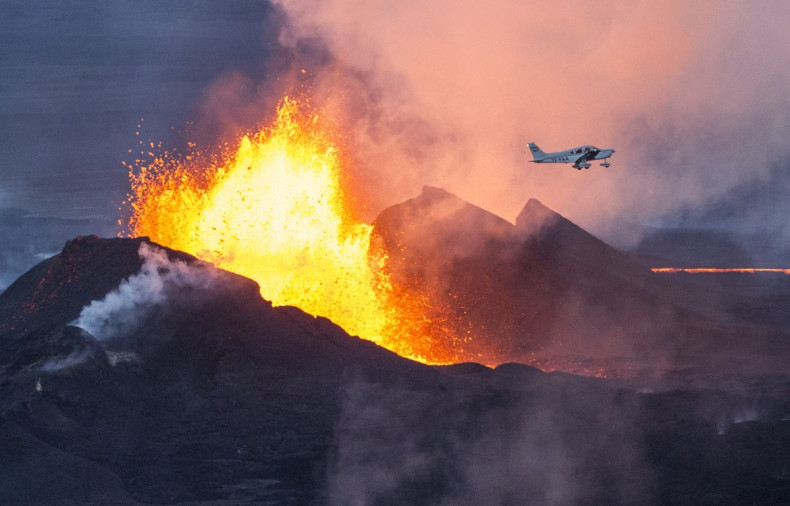 Iceland's volcanoes could become a new power source for the UK, under new plans expected to be announced by David Cameron on Thursday (29 October). The plan would see the construction of an electricity underwater pipeline between the UK and Iceland within the next 10 years.
The prime minister is due to make the announcement as he attends the Northern Future Forum in Reykjavik, which brings together prime ministers of the Nordic and Baltic countries, as well as the UK. Cameron is also believed to have held meetings with Iceland's prime minister Sigmundur David Gunnlaugsson earlier this week as the first British prime minister to visit Reykjavik since Winston Churchill in 1941.
The plans to harness Iceland's renewable geothermal energy is expected to take between seven to 10 years to build and would allow Britain to begin following Iceland's example, where they currently get 95% of their electricity from renewable hydro and geothermal sources.
A special UK-Iceland Energy Task Force has been set up to examine the feasibility of the project and will be expected to report back with an update within six months. The underwater pipeline is expected to run for 750 miles (1,200km) and the entire project could come at a multi-billion pound cost but would ensure greater energy security for Britain.
The announcement for the new geothermal plans comes as UK homeowners have been warned that they could face higher energy bills because of power stations closing. Britain also currently has the highest electricity prices in Europe, while Iceland has the cheapest prices on the continent.
Iceland is one of the most tectonically active places on earth, which means they are home to a large number of volcanoes. There are more than 200 volcanoes in their active volcano zone that stretches across the country from southwest to northeast and more than 600 hot springs have been found.