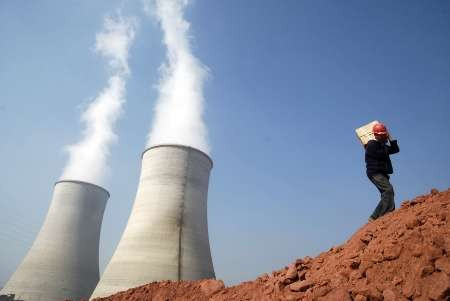 The International Energy Agency (IEA) has welcomed the UK's long-term vision for a low-carbon future which aims to reduce greenhouse gas emissions by 80% from 1990 to 2050.
The report, Energy Policies of IEA Countries - United Kingdom 2012 Review, also lauds the UK's achievements to date and provided a number of recommendations for the UK policymakers to consider.
"The United Kingdom consistently plays a constructive role in international climate policy, and its domestic policies enhance its credibility on the world stage," stated IEA Executive Director Maria van der Hoeven as she presented the review. "For the United Kingdom to decarbonise its economy and energy system, however, huge private sector investments in energy infrastructure are needed. Consumers must be certain that they are paying for the most cost-effective solutions. Enhanced co-operation with neighbouring countries will increase electricity security."
The proposed electricity market reform is a pioneering effort that will be closely observed by other countries in their efforts to ensure continuing reliability of electricity systems while promoting timely decarbonisation of electricity supplies. One-fifth of the country's ageing power-generating capacity will have to be closed this decade.
The report says that, ideally, the complex and ambitious electricity market reform would in the long run lead to a more liberalised marketplace in which low-carbon power-generation technologies - including renewable and nuclear energy as well as carbon capture and storage - compete. A more liquid wholesale electricity market is needed for the reform to become a success.
"More efficient energy use is essential to both decarbonisation and energy security," Van der Hoeven noted. The Green Deal program, which the UK plans to launch later this year, aims to improve energy efficiency in buildings and public spaces. But for it to succeed, the general public must be sufficiently aware of its benefits.
As per the report, transition to a low-carbon economy will take time, and fossil fuels, in particular oil and natural gas, will remain important. The report therefore encourages the UK to maximise its remaining potential for oil and natural gas production as the low-carbon transition continues. Oil imports are well-diversified and oil stocks are very robust, while natural gas import capacity exceeds annual demand by a wide margin. Large investments in LNG capacity have increased the flexibility of gas supply. Another asset is the liquid, well-functioning wholesale natural gas market.