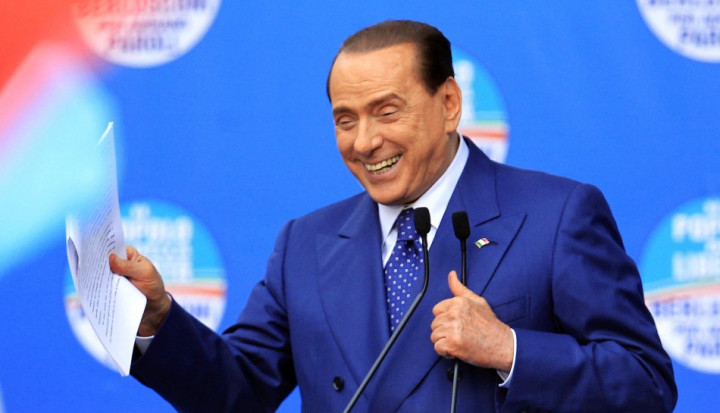 Prosecutors in the Silvio Berlusconi bunga-bunga trial have demanded a six-year jail term and a lifetime public office ban for Italy's former prime minister.
The case, named after the infamous "bunga-bunga" sex parties allegedly held at Berlusconi's Milanese villa, centres on his alleged liaisons with underage prostitute Karima el-Mahroug, aka Ruby the Heart-stealer.
Prosecutor Ilda Boccassini told the court there was no doubt that Ruby "prostituted herself" and that Berlusconi and his aides knew she was underage when they organised the infamous parties at his Arcore villa.
"Young girls invited to Arcore were part of a system of prostitution organised for the pleasure of Silvio Berlusconi," Boccassini said.
Her submissions came just days after an appeal court upheld a four-year jail sentence and five-year ban from public office handed down to Berlusconi for tax fraud.
Berusconi was being tried for allegedly paying 17-year-old Ruby for sex. He was also accused of abusing power by calling a police station, where she was being detained on theft charges, to put pressure on detectives to release her. Berlusconi was prime minister at the time.
Boccassini described how Ruby often carried unexplained large amounts of cash, including €500 notes, received numerous "embarrassing" texts from different men and wore designer clothes worth thousands of euros.
She attended Berlusconi's parties at Arcore on at least three occasions between April and May 2010, prosecutors maintained.
She was allegedly introduced to Berlusconi by his former aide Emilio Fede, who has been the editor of the media tycoon's Rete 4 TV station newscast TG4 for 20 years.
Fede first met the Moroccan girl in 2009 when he was judging a beauty pageant. That fact alone made Fede's claim that he was not aware of her age ridiculous, Boccassini said.
Ruby was arrested by Milan police after her flatmate Caterina Pasquino accused her of stealing €3,000 in May 2010.
Both Berlusconi and Mahroug have denied any sexual contact. Fede, who is facing charges of pimping and aiding and abetting in a trial linked to the bunga-bunga case, also denies any wrongdoing.
Judges are expected to hand down a verdict within weeks.
The trial suffered lengthy delays because of Berlusconi's official commitments. Boccassini had accused the defence of trying to delay the verdict to favour Berlusconi's political comeback ahead of the February elections.
Berlusconi's People of Freedom (PDL) party is now back in power as part of a coalition government. Berlusconi and deputy PM and interior minister Angelino Alfano rallied with PDL supporters demonstrating "against politically biased judges" in Brescia over the weekend.
Alfano's attendance at an event rallying against the legislature embarrassed the government led by centre-left Democratic Party leader Enrico Letta.
He described his deputy's actions as "unacceptable" and a threat to the new government stability.