'Illuminati' is hiding technology to tackle climate change, claims former Canadian defence minister
Paul Hellyer claimed that the group has not come out with the technology as it has huge financial stakes in the petroleum industry.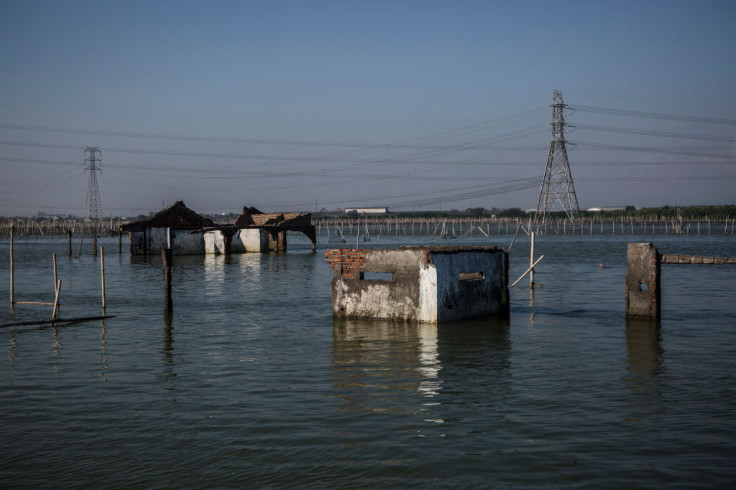 Canada's former defence minister Paul Hellyer has given credence to the existence of Illuminati, a supposedly secretive group, which conspiracy theorists believe has been running the world's affairs and economy.
In a recent podcast, Hellyer, who oversaw the unification of Canadian forces, not only stated that the group, with members from politics, entertainment and other fields, does exist but also stressed they have been hiding technology that could tackle the pressing issue of global warming, the Daily Star reported.
According to Hellyer, the technology came from "alien lifeforms" and could be the way to exotic, clean energy within 10 years but the group is not using it because they have huge financial interests in the petroleum industry.
"You have got a secret cabal that's actually running the world and they've managed to keep this technology under wraps until they can cash in the trillions of oil assets that they've got," he said on Lazarus Effect Podcast.
Hellyer added that things will not change unless thousands of people come together and push the group to change its priority towards saving the world from the catastrophic consequences of climate change.
He did not reveal the kind of technology or how it could be put to use. The claim makes the 94-year-old the highest ranked former government official in the world to express belief in the existence of Illuminati, which has not been backed by any evidence.
This isn't the first bold claim from Hellyer. Previously, the former minister said that the US government has been in contact with alien civilisations for decades and had taken over an alien crash site in Canada. However, as the Sun reports, his critics have constantly debunked his theories.