I'm Alan Partridge celebrates its 20<sup>th anniversary today. The show first aired on BBC2 in 1997 and follows the tribulations of East Anglia's egocentric and tragically inept radio host following the death of his TV career.
Alan Partridge first came to public attention in 1992 on the satirical BBC Radio 4 series 'On the Hour'. His chat show 'Knowing Me, Knowing You followed in 1994. Writer Iannuci said their inspiration was to make it "a kind of social X-ray of male middle-aged Middle England".
The show has retained cult status and has even spawned a movie, Alpha Papa which was released in 2013, and a Sky Atlantic special 'Mid Morning Matters with Alan Partridge.'
The show's enduring appeal can be attributed to the show's endlessly funny quotes. Here are just some of the best lines:
A different angle on the Titanic disaster
"Let me tell you something about the Titanic, people forget that on the Titanic's maiden voyage there were over 1000 miles of uneventful, very pleasurable cruising before it hit the iceberg!"
Alan Partridge on London
"Go to London, I guarantee you'll either be mugged or not appreciated. Catch the train to London, stopping at Rejection, Disappointment, Backstabbing Central and Shattered Dreams Parkway."
He doesn't quite get the lyrics to U2's Bloody Sunday
"'Sunday Bloody Sunday'. What a great song. It really encapsulates the frustration of a Sunday, doesn't it? You wake up in the morning, you've got to read all the Sunday papers, the kids are running round, you've got to mow the lawn, wash the car, and you think "Sunday, bloody Sunday!".
Partridge manages to offend the island of Ireland in its entirety
"Yeah. I think the Irish are going through a major image change. I mean, the old image of Leprechauns, shamrock, Guinness, horses running through council estates, toothless simpletons, people with eyebrows on their cheeks, badly tarmacced drives – in this country, men in platform shoes being arrested for bombings, lots of rocks, and Beamish. I think people are saying "yes, there's more to Ireland than this". A good slogan for the tourist board – "Dere's more to Oireland dan dis."
He is always ready to stand his ground
"Lynn, get rid of her. She's a drunk racist. I'll tolerate one, but not both."
Grudgingly giving credit where it's due
"There's never any graffiti in the hotel. Although in the Gents a couple of weeks a go I did see someone had drawn a lady's part. Quite detailed. The guy obviously had talent."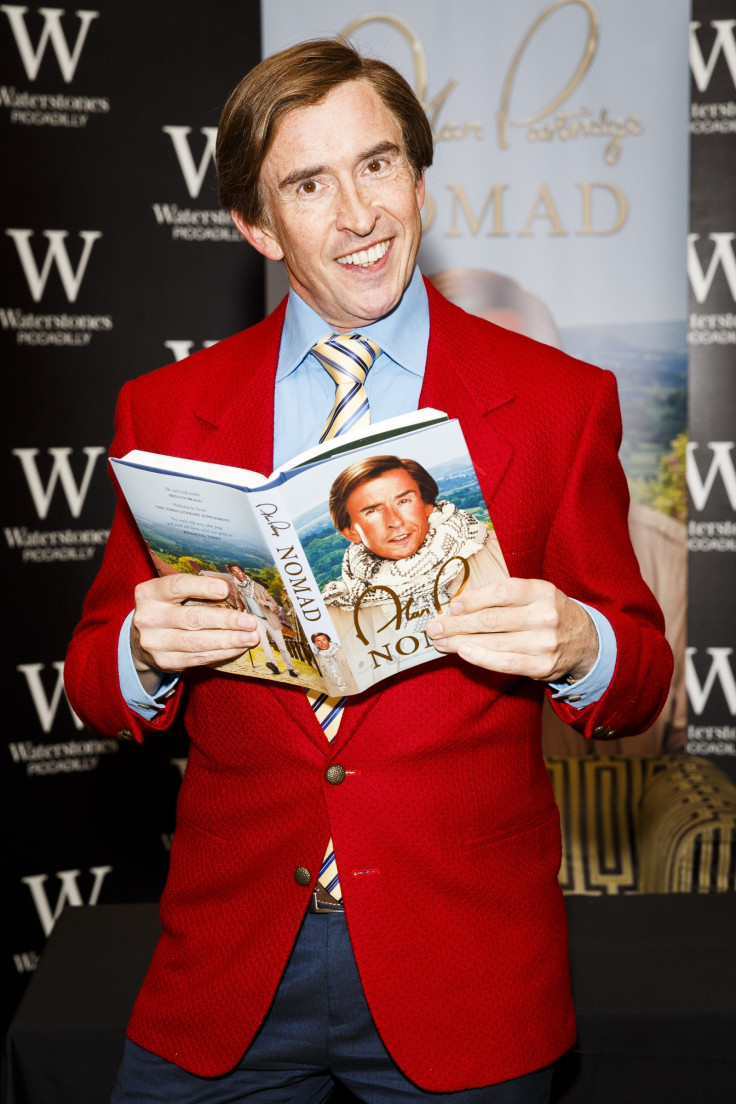 His unique take on Paul McCartney
"Wings? They're only the band The Beatles could have been!"
His ideas for new TV shows revealed his creative genius
"Inner-city Sumo With Alan Partridge. We take fat people from the inner cities, put them in big nappies, and then get them to throw each other out of a circle that we draw with chalk on the ground. Very cheap to make. Do it in a pub car park."
On the party lifestyle
"I've had some pretty late night sessions myself. Yeah. In 1976, I saw ELO at the Birmingham NEC. I was there shouting with everyone else 'Come back on, ELO, and carry on playing!'"
Ever charitable
"Guide dogs for the blind. It's cruel really, isn't it? Getting a dog to lead a man round all day. Not fair on either of them."
Getting your CV up to date
"You ought to have a basic grasp of Latin if you're working in Curry's."
Health conscious
"Right, dry skin cream. I'm having an attack of the old flakes again. This morning my pillow looked like a flapjack."
Alan's response to getting sacked
"Smell my cheese!"