Stanley Johnson, father of Britain's foreign secretary Boris Johnson, has being making quite an impact in the reality TV world. After becoming a fan-favourite on I'm A Celebrity, Johnson is now rumoured to star in Made in Chelsea alongside this year's winner and best friend Georgia Toffolo.
Tabloid sources claim the 77-year-old former Member of the European Parliament will make a guest appearance on the popular E4 reality show which follows the lives of well-heeled young socialites in west London.
Toffolo and Stanley struck up an unlikely friendship in the I'm A Celebrity camp and the new Queen of the Jungle had even joked about bringing Stanley onboard the show she has starred in since 2014.
According to The Sun, a source has confirmed Johnson's cameo on the TV series during the New Year period.
"We're just waiting for Toff to come back from Australia then we'll firm up some dates. We love the idea of Stanley appearing on the show and will be inviting him to make a cameo when the timing is right for him," the newspaper quoted the source as saying.
The insider added: "We're hopeful it's going to happen in the New Year when Toff starts filming the new series. Stanley is hilarious and next to Toff, he'll make a great addition to SW3."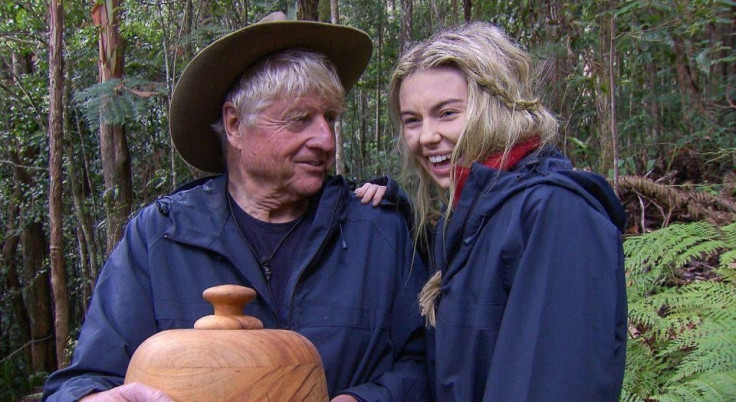 Speaking on This Morning today (11 December), the 23-year-old said about Stanley: "I really do have this thing for middle-aged politicians and then I saw Stanley and I was like 'Oh my God!'He's in the upper bracket of middle age but I just literally fell in love with him the moment we met, it was love at first sight."
She continued: "I used to follow him around camp and I used to have to say to myself, 'Georgia you have to leave the man alone'. He's off to the dunny and I'm like, 'Stanley, do you want some help?' I've never met anyone like him before, he's just an amazing person.
"He's like a walking encyclopedia, of course we didn't have Google in there and I'd ask him about anything and he'd know exactly which date, where it happened – he's just amazing."
Toffolo also admitted that she was excited to party with Johnson outside the I'm A Celebrity jungle. "I'm going to have a little drink with him tonight at the wrap party, I can't wait," she said.
When Johnson was eliminated from the show, an emotional Toffolo said that she wanted to be pen pals with him. "I'm really upset. I woke up this morning and made a mental note I was going to ask Stanley if we could be pen pals, I want to write to him all the time when we're back home."
During his post-exit interview johnson confessed his favourite campmate was Toffolo. "I've got a soft spot for Toff! I'm soft for Toff!" he gushed.
Viewers will be keen to see if the chemistry the two shared in the jungle will be reprised in Made in Chelsea as well.