As the UK deals with icy conditions, power cuts and travel disruptions have been reported throughout the country. While those heading to work faced treacherous weather, hundreds of schools remained closed on Monday (11 December).
But one person who thought that the Brits were being a bit dramatic about the whole snow situation was Piers Morgan. On Good Morning Britain, he went on one of his famous rants, complaining how people were making a mountain out of a molehill.
"Can we get a grip when it snows a bit?" he complained.
As co-host Susanna Reid, 47 was reading out the problems faced by people due to to bad weather, Morgan cut in saying: "You know what I haven't seen? I haven't seen a gritter. Where are the gritters?"
Reid then snapped at him saying: "Everybody won't agree with you, if you keep talking over those who don't agree with you."
When he heard about how people were not sending their children to school over fears they might slip on ice, Morgan quipped: "What if I get run over by a double decker bus later and the nation has to weep for weeks on end?"
The TV presenter said that he isn't blaming the public but the authorities for not being efficient in clearing the roads of snow.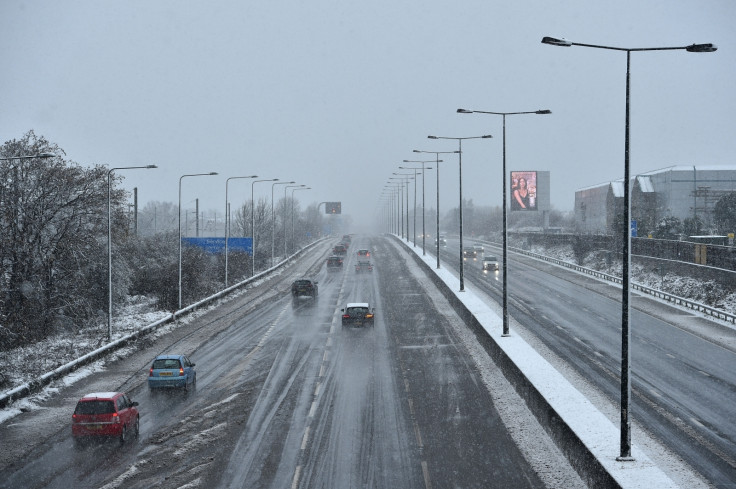 Morgan said: "If you go to somewhere like New York that has inches of snow drift, if the mayor hasn't got everything sorted then there would be hell on. There are no gritters out there. They should be making the roads safe so we can get to school. It's not that difficult."
"I expect there are gritters out there," chipped in Reid.
"Not enough. Otherwise there wouldn't be schools shut over the entire Midlands. Literally, education has been stopped today because of a few snowflakes," Morgan replied.
Reid couldn't help but laugh at this, saying that the ITV programme's entire gallery were sighing at the 52-year-old's rant.
The unperturbed Morgan then said: "Even they're snowflakes!"
The TV presenter, who's notorious for his tirades, had recently publicly criticised model Emily Ratajkowski for her saucy lingerie shoot, calling her a "global bimbo."