Ruby Rose is threatening to break the internet by sharing a snap with One Direction's Harry Styles from the Aria Awards 2017.
The backstage snap features the stars standing side by side with Rebel Wilson, Anna Camp and Brittany Snow.
The Orange Is The New Black star needn't post a caption alongside the shot shared to 11.8m followers, instead letting the comments section do the talking.
One fan got a little over excited about Styles being in the picture, who was wearing a purple patterned suit with an unbuttoned white shirt. They said: "OH MY GOD IS THAT HARRY STYLES OH MY GOD".
Another wrote: "Omg these both got to meet and take a pic together am dead harry is flawless ❤️"
While a third added: "SOME PITCH PERFECT ICONS".
Someone else commented "I don't think I've ever been so happy... Ruby Rose and Harry in the same photo I'm in heaven".
Meanwhile, Ruby's latest public appearance at the awards ceremony held in Sydney, Australia, sparked concern among viewers and her loyal fans.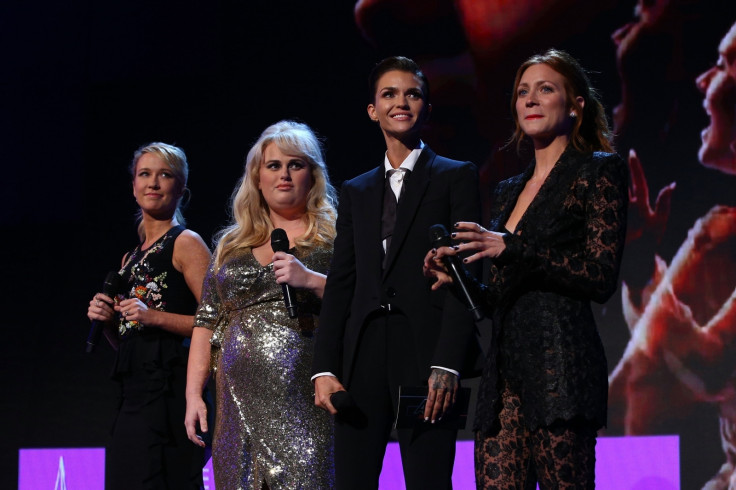 The 31-year-old Orange model and actress is a proud vegan and has been an inspiration to many for helping address climate change by considering what they are eating.
But Ruby appeared a shadow of her former, athletic self at the awards ceremony, prompting her fans to worry about her well-being.
Taking to the stage to present the award for Best International Artist alongside Camp, Wilson and Snow, Ruby looked super stylish in a tailored black suit with a white shirt and undone tie.
While her slicked back hair and flawless make-up, fans couldn't help notice she looked slimmer than ever.
One viewer took to Twitter to say: "You look ill love @RubyRose", as another wrote: "OMG Ruby Rose is soooo skinny".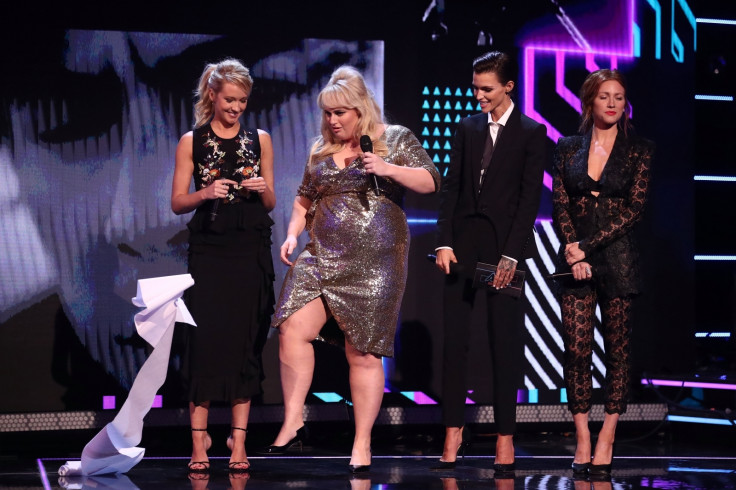 The Pitch Perfect 3 star took to Twitter earlier this month to respond to body shamers calling her as "too thin".
In a lengthy post, Ruby took a dig at those criticising her physique, saying that it's "maddening" to see people flock to social media to comment on her body type.
Ruby attacked dietitian Lisa DeFazio who recently told Star magazine that the actress should get help, urging her family and friends to persuade her to take necessary steps to get back in healthy shape.
Rose kicked off her post by saying: "@lisadefazioMSRD Do you actually have any 'celebrity clients' or just gossip magazines? You comment on people who you deem are too big or too small and even go so far as to guess why. You are reckless and no Hollywood expert would behave the way you do."
She continued: "Telling a magazine MY 'manager friends and family should get involved and help me before it's too late and that my weight is '44 kilos' (I'd probably be in hospital of that were true) is so maddening and irresponsible."