Severe flooding continues to wreak havoc in Peru as torrential rains causes rivers to overflow. Some 62 people have died and 12,000 homes have been destroyed across the Andean nation since the rainy season began in December.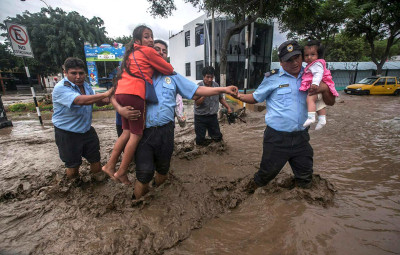 The precipitation has been fuelled by unusually warm temperatures in the Pacific that would indicate a strong El Nino if they hold, meteorologists have said.
The intense rains and mudslides have caught residents in Lima, a desert city of 10 million where it almost never rains, by surprise. Schools nationwide have suspended classes. And seven of the nation's most dangerous criminals were temporarily transported to another facility after a river near the prison threatened to overflow.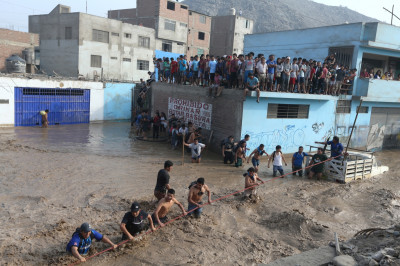 Police helicopters were deployed to rescue families from the floodwaters in the capital. A bus was toppled on the banks of the Ica River, south of the capital, but no injuries or deaths were reported. About half a million people in Peru live in flood plains, according to a recent report by state water agency ANA.