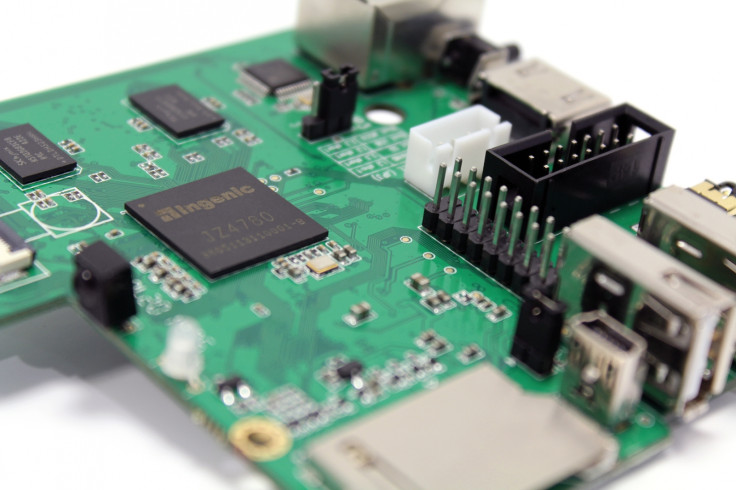 Imagination Technologies is a company most will not have heard of, but its technology powers billions of devices around the world, from Apple's iPhones to Google Glass and Amazon's Kindle.
Now it wants to drive the next generation of connected devices, collectively called the Internet of Things, with its Creator programme which today launches its first product, the Creator CI20 which is a complete computer costing just £50.
Like the Raspberry Pi, Beagle Board, and Arduino boards before it, the Creator aims to allow everyone from enthusiasts to students to create, make, and build new hardware and software by lowering the cost of development.
"The MIPS Creator CI20 is an affordable micro-computer that runs Linux and Android and enables open source developers, the maker community, system integrators and others to create a wide range of applications and projects, ranging from home automation and gaming to wireless multimedia streaming," the company said in a statement.
The Creator CI20 features Imagination's own MIPS processor as well as its PowerVR graphics chip, which should provide sufficient processing power - but even more important is the chips' power efficiency, a key aspect of developing any Internet of Things product.
Speaking ahead of the device's launch in London, Tony King-Smith, head of marketing at Imagination said the Creator programme "would make [cheap computing] much more widely available to those who want it."
King-Smith said that the board is aimed at a wide spectrum of consumers, from students in universities to entrepreneurs who are looking to get a product to market.
Smith-King said Imagination would be able to help entrepreneurs along every step from concept to production, as it has the expertise in all of these areas.
This is something which is happening more and more in the consumer electronics arena, where small startups are being helped to get products to market much faster than was previously possible, with Irish-based company PCH a leading example.
Downsizing
Computers used to fill entire rooms, and then entire desks, but today what constitutes a computer and what it looks like is changing rapidly.
As the world and everything in it becomes ever more connected, computers are becoming smaller, and the Creator board, which can run either Linux or Android, fits in the palm of your hand.
"We are very excited to be taking part in the growing interest within the open source and maker communities for affordable, fully featured development platforms. Creator CI20 has been designed for people who want high performance and advanced features for their development projects and to create access at the software and hardware level to allow creativity to come to the fore," King-Smith said.
The Creator CI20 is larger than the popular Raspberry Pi board which was launched last year, but the Creator board features a number of additional features.
As well as the more powerful MIPS and PowerVR chips, the Creator CI20 features dedicated video hardware for supporting full 1080p video playback output at 60fps, 1GB memory, 4GB flash storage with SD card, as well as Ethernet, Bluetooth and Wi-Fi connectivity.
At £50 however, the Creator CI20 is more than twice the cost of the Raspberry Pi.
Taking on ARM
Imagination is best known for its PowerVR graphics technology which Apple uses to power its hugely popular iPhone, but the company is looking to drive adoption of its MIPS processor platform, which it purchased in 2012.
The MIPS processor designs are in direct competition with those from fellow British company, ARM, whose processor designs are much more widely used, particularly in the smartphone and tablet markets, where the likes of Intel and AMD have lost out.
The burgeoning Internet of Things trend which has exploded in the last 12 months is a new frontier in to which Imagination will be looking to make inroads with its MIPS platform, known for its power efficient operation.
The Creator CI20, which the company says it the first in a range of such boards which will be launched, is available to pre-order today costing £50 ($65 in US) and will ship in early 2015.