Liam Casey: 'If You Can Imagine it We Can Build it'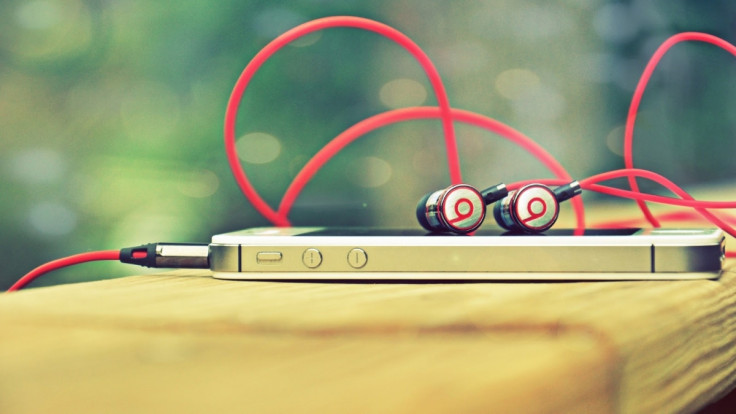 Liam Casey is responsible for the manufacture and distribution of some of the most iconic pieces of consumer technology on the planet.
The products, which include Beats headphones and a lot of Apple products, are immediately recognisable but what no one knows is that a company founded in 1996 and named after a famous American highway, is the one that built them.
The man from Cork is assiduously careful not to mention the names of companies he works for and products he makes throughout our entire interview. But, just as I'm preparing to leave, he can't help himself, quietly pointing to one of my devices, whispering: "We make that."
Casey's inability to keep this fact to himself is not a result of wanting me to know that he works with this particular company, it is simply his enthusiasm for what his company does and pride in the products he makes.
PCH International (named after the Pacific Coast Highway) this week rebranded as simply PCH with the tagline "We Make". The company, which has bases in Ireland, China and San Francisco, works with some of the biggest names in the consumer tech world but also does business with companies most people have never heard of.
Drop it like it's hot
Casey was speaking to IBTimes UK ahead of the Web Summit in Dublin where a number of the companies PCH works with were demonstrating their wares.
Of most interest is Drop, a company founded in Ireland that PCH has helped to go from an idea to shipping a final product in just 18 months.
Co-founder Ben Harris said that while Drop may have happened without PCH's help, it was the company's mentoring and specifically its Highway 1 incubator in San Francisco that helped make the product a reality much sooner than would otherwise have been possible.
Harris speaks highly of Casey's enthusiasm and his willingness to give his time to talk to startups as well as providing everything from funding to manufacturing to distribution through PCH.
Casey's guiding mission is a simple one: "If a product can be imagined it can be made, and what we do is we make it."
The rebranding of PCH and new tagline is clearly a way to reflect this philosophy and is an indication of how Casey and PCH have "made geography history" by opening up the expertise of manufacturing in China to everyone around the globe.
Traditionally, startups face big risks when trying to make their ideas a reality, but Casey says that a lot of this is down to the traditional business model.
He says: "Taking that idea to a finished product and getting it into the hands of a consumer, that is where it risk starts and that's a big part of what we manage."
It's a small world
Casey says PCH operates from the fact that it is three hours from every factory it works with, and "three days from 90% of the consumers on the planet that buy these products".
Casey adds that the world really is a small place today and there is no need to have huge amount of stock in every market around the world.
He says: "We don't subscribe to the fact that you have to have inventory all around the world because that's what prohibits innovation.
"In today's world, if you can send an astronaut to the International Space Station in six hours, you don't need distribution centres around the world to hold inventory - this is a small planet."
While Casey works with companies of every size, there are some key traits he looks for in all of them. He says: "We look for customers that are passionate about design, passionate about brand, passionate about the consumer experience."
Casey says he has no interest in working with "big box retailers" as they "don't care about brand, they don't care about the consumer experience".
PCH's expertise is in adding value to a product by focusing on these areas. By offering this expertise to companies of all sizes, PCH is at the forefront of the consumer technology revolution and is helping bringing ideas to life, much faster than previously thought possible.
© Copyright IBTimes 2023. All rights reserved.