IMF's Christine Lagarde tells UK: 'Growth Too Slow' [NEWS VIDEO]
IMF's Christine Lagarde warns that UK needs, "Policies to bolster demand before low growth becomes entrenched are needed."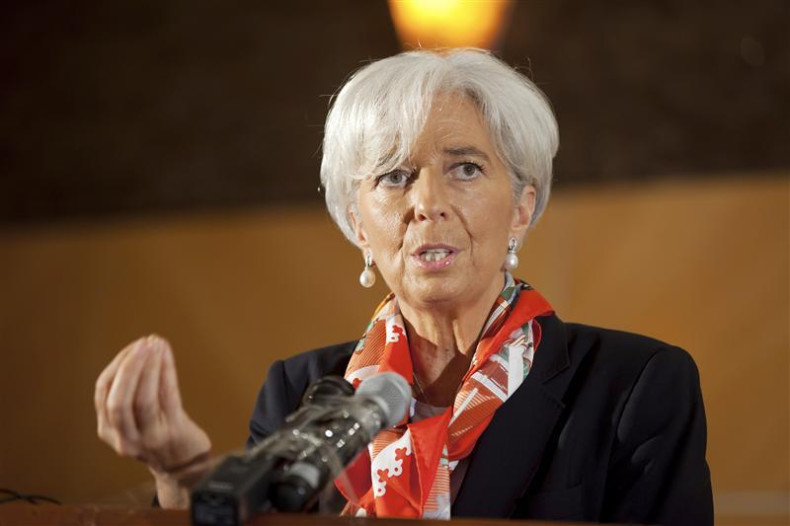 The British government and the Bank of England must do much more to stimulate growth in the country's economy, The IMF (International Monetary Fund) said.
Speaking at the annual review of the British economy in London, IMF Managing Director Christine Lagarde warned the country that action must be taken to boost productivity and reduce unemployment.
"Unfortunately the economic recovery in the UK has not yet taken hold and uncertainties are abound. The stresses in the euro area affect the UK in many channels. Growth is too slow and unemployment, including youth unemployment, is too high. Policies to bolster demand before low growth becomes entrenched are needed."
Whilst not criticising the government's austerity programme, Lagarde stated that the central bank should buy more assets and consider cutting interest rates. The Bank of England's stopped their policy of quantative easing due to concerns over high inflation. But the most recent data has showed that UK inflation has fallen to the lowest in more than two years at 3 percent, meaning that the bank has more manouverebility to buy government bonds again.
To help spur growth, the IMF have suggested that the government should ease fiscal policy through encouraging greater infrastructure spending and temporary tax cuts.
Lagarde stated, "If the economy turns out to be significantly weaker than forecast, fiscal easing should be considered."
The UK is still struggling to recover from the financial crisis that began in 2007, with the economy sliding back into recession following a contraction in GDP growth in the last two consecutive quarters.
Chancellor George Osborne will be pleased by the IMF's endorsement of the coalition government's deficit reduction programme.
Appearing on stage after Lagarde, he noted that the government is preparing itself for a Eurozone cataclysm if debt-ridden Greece is forced to abandon the single currency.
He said: "It's clear we're now reaching a critical point for the Eurozone. Eurozone countries need to stand behind their currency or face up to the prospect of a Greek exit with all the risks that that could involve. The British government is doing contingency planning for all potential outcomes. It's our responsibility to ensure that while we work for the best, we prepare for something worse. The IMFmust also prepare for the consequences if members in Europe do not follow its advice."
The IMF did not provide a fresh growth forecast for the UK economy. In April the IMF predicted growth of 0.8 percent this year, followed by 2 percent in 2013, following growth of just 0.7 percent in 2011.