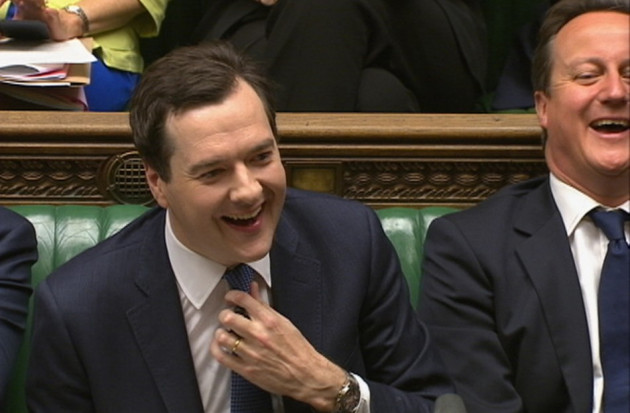 The majority of the International Monetary Fund's executive board has supported the ongoing UK fiscal policy, a further boost for Chancellor George Osborne's deficit-reduction plan.
The IMF executive board welcomed the country's progress in implementing strict austerity measures by "reducing fiscal risks and ensuring the sustainability of public debt" .
"Many directors agreed that monetary policy should remain accommodative and further efforts should be made to ease credit conditions," the Washington-based organisation said in the minutes to the board meeting discussing the UK Article IV report.
The IMF article IV report criticised Britain's austerity measures after claiming that it was hampering a recovery and not helping usher in stability.
"Most directors underscored the importance of keeping fiscal consolidation on track to preserve credibility, not least in light of the persistent weakness of the fiscal position."
They also welcomed the extension of the Funding for Lending Scheme and its recent modifications to strengthen incentives for banks and non-banks to lend to small and medium enterprises.
However, a number of other directors called for additional flexibility by bring forward capital investment, given the slow growth of the economy.
Executive Board Disagrees With Staff Report
The 24-member executive board of the IMF disagreed with the Article IV report released in May. The report had urged the Chancellor to change his fiscal plans by bringing forward spending on investment to boost growth.
"It is essential to offset the drag from planned near-term fiscal tightening," the report said.
However, Osborne has argued that his "plan A" is on the right track and he has the support of the majority of board members at the Fund.
The staff's view is also expected to have overruled by the board members due to intense lobbying by Britain and Steve Field, the UK executive director to the IMF.
Speaking about the difference of opinion at a conference call, Krishna Srinivasan, IMF mission chief for the UK, said that disagreement with the board is a common incidence and the staff's views are unchanged.
"Notwithstanding recent developments, the UK economy remains a long way from a strong and sustainable recovery. Even with the improvement in the first half of the year compared with last year, we project growth in 2013 to be less than 1%," he said.
Srinivasan added that the staff's opinion was based on the better economic data that had been published since the fund started evaluating Britain's fiscal strategy in April and "staff views are what they are".