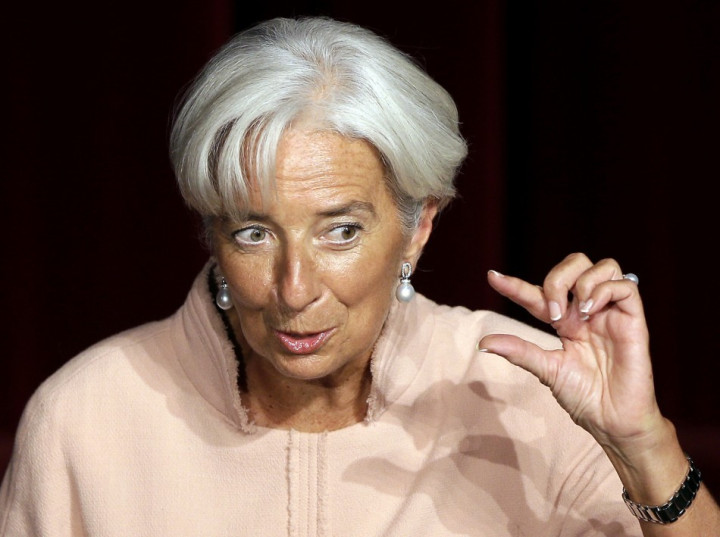 The eurozone crisis has remained the main threat and risk to global financial stability which has risen in the past six months, the International Monetary Fund warns in its Global Financial Stability Report (GFSR).
The Fund has urged eurozone policy makers to act with urgency "to restore confidence, reverse capital flight and reintegrate the eurozone," to restore confidence in the global financial system which is "very fragile".
The IMF said: "...despite recent favourable developments in financial markets, risks to financial stability have increased since April."
The IMF estimates that European banks may offload $2.8 tn in assets within the next two years which is a rise of $200bn from the earlier prediction six months before, that could shrink the balance sheet of banks in the periphery by 9 percent.
"Despite many important steps already taken by policymakers, this agenda remains critically incomplete, exposing the euro area to a downward spiral of capital flight, breakup fears and economic decline," says the IMF in its semi-annual report on the world's financial health.
The report also highlights the need for countries such as Japan and the United States to learn a lesson from the eurozone situation and has urged these countries to speed up policy adjustments in the medium-term to avoid harsher economic outcomes.
"We should not let the current market conditions, which have improved, lead to a false sense of security," said Jose Vinals, director of the IMF's monetary and capital markets department and the main author of the financial stability report.
The financial stability report follows the IMF's World Economic Outlook which downgraded global growth forecasts to 3.6 percent from 3.9 percent for 2013. The UK's economic growth was revised downwards to 1.1 percent from the previous forecast of 1.4 percent.
Meanwhile, eurozone governments have launched a European Stability Mechanism (ESM), the new permanent bailout fund worth 500bn euros (£400bn; $650bn), to bail out the struggling European economies.
The IMF says significant efforts of policymakers have allayed fears of global markets.
However, it points out that concern over countries leaving the single currency area has resulted in capital flight to the core economies of the area leaving the peripheries in a supply crunch.