IMF Projects 8.25% Growth in Myanmar Led by Rising Gas Production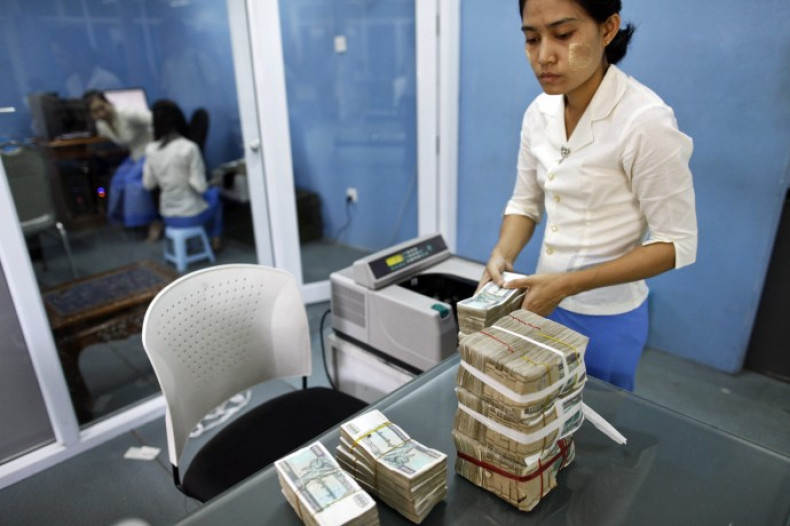 Economic growth is accelerating and inflation is stabilising in Myanmar but the country needs sustained policy and institutional reforms even as the authorities' capacity is being strained, the IMF said in a statement.
"The economic outlook is favourable. Growth is expected to average 8.25% in the next few years, led by rising gas production and investment. Inflation is expected to remain under control at around 6% over the medium term."
Myanmar's current account deficit is estimated to have widened to 5.5% of the GDP in 2013/14, but is said to have been more than financed by foreign direct investment, new loans and inflows related to telecommunications licences.
International reserves held by the Central Bank of Myanmar increased to $4.5bn by end-March, covering 2¾ months of prospective imports.
After depreciating in 2013, the exchange rate has stabilised and the country is now at a low risk of debt distress.
Challenges
Myanmar's medium and long-term prospects remain strong, but require sustained policy and institutional reforms even as the authorities' capacity is being strained, IMF said.
"In order to achieve rapid and inclusive growth, it is vital to maintain near-term macroeconomic stability while building modern institutions and sound policy frameworks to manage the budget and financial sector."
"Risks arise from thin external and fiscal buffers, particularly as the authorities' capacity to develop and implement policies and absorb technical assistance is being stretched."
The entry of foreign banks in Myanmar will burden nascent supervisory capacity and challenge monetary and exchange rate management, particularly in the face of continuing demand-side pressures on inflation.
At the same time, structural fiscal risks are building as tax exemptions increase even as expenditure pressures rise. External borrowing for off-budget operations is also increasing.
On the upside, large one-off inflows from concession fees for oil and gas exploration could materialise in the near term.
Recommendations
IMF said the continued progress in Myanmar's economic reform programme is commendable as it has contributed to strong growth. But the economy faces risks in the short run as fiscal buffers are thin.
IMF recommended further efforts to reinforce policy and institutional frameworks and pursue structural reforms.
"Continued technical assistance from the Fund and other international institutions remains critical given Myanmar's vast transformational needs and limited capacity."
The Fund said the establishment of an automatic mechanism to transfer public sector foreign exchange earnings to the central bank is urgent. The central bank's internal systems, particularly in accounting and reserves management, also need to improve.