IMF: Sudan must step up efforts to get relief from debt burden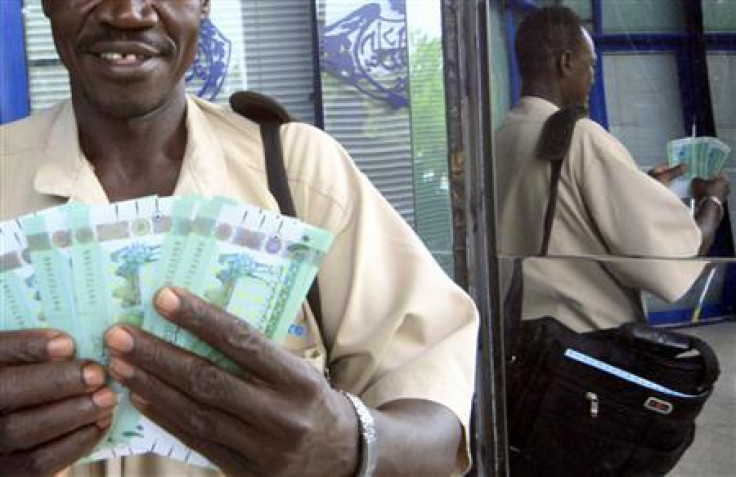 Sudan's growth outlook for the rest of this year is favourable, but the country is still in debt distress and has to step up its efforts in order to secure adequate debt relief from international creditors, the International Monetary Fund has said.
The IMF has projected non-oil GDP growth near 2.9% for the rest of 2014 helped by better outlook for gold extraction and agriculture output and expects inflation to decelerate sharply.
"Inflation is expected to drop to 29% by year-end from 47% in July as the one-off effects of the September 2013 fuel price increases dissipate, monetary policy is tightened, and food prices decline owing to the expected good harvest," the Fund said.
According to the IMF, Sudan's fiscal deficit is likely to narrow to about 1% of GDP but the GDP outlook for 2015 is subject to domestic and regional risks.
"Real GDP growth is projected at 3.4% supported by a good harvest, robust gold production, and the recovery of oil production."
Debt Woes
For the medium term, Sudan focuses on reducing inflation, increasing international reserves and achieving high and inclusive economic growth, but implementation faces several challenges, the IMF said.
A dearth of external financing, economic sanctions, and an unsustainable external debt burden, are the main challenges.
"Sudan is in debt distress with most of its external debt in arrears. Debt relief prospects are predicated on normalising relations with international creditors," an IMF press release said.
"In this context, Sudan has to intensify efforts, jointly with South Sudan, to secure broad support for comprehensive debt relief from Sudan's bilateral external creditors."
The agreement between the governments of Sudan and South Sudan to extend the deadline for the "zero option" for two more years is considered positive in this regard.
The "zero option" agreement was made in September 2012 under which Sudan would retain all external liabilities after the secession of South Sudan, provided the international community gave firm commitments on delivery of debt relief to Sudan within two years.
© Copyright IBTimes 2023. All rights reserved.