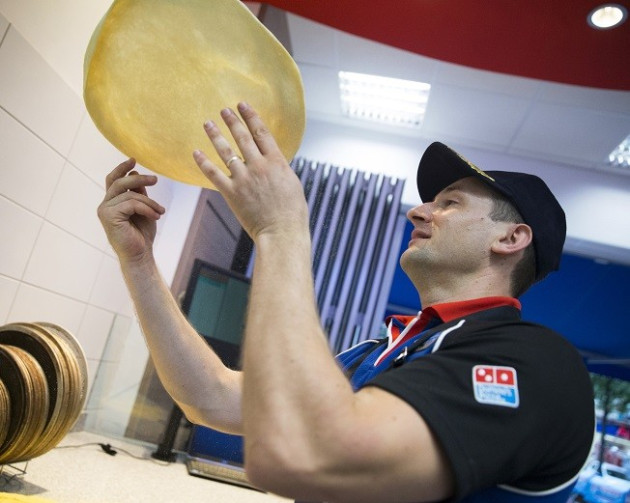 British business leaders have voiced their support for immigration as the government plans to crackdown on migrants.
The boss of Domino's Pizza, the subsidiary of the US franchise giant, has called for more migrants to be allowed into Britain.
Lance Batchelor, the chief executive of the firm who is to step down in April, claimed that his company could fill 1,000 positions across the country if it had more candidates.
"We're struggling to get enough employees since the immigration laws were tightened up two or three years ago," said Batchelor.
"We are finding it harder and harder to hire staff, especially in London and the southeast."
Batchelor's comments were echoed by the former boss of Marks and Spencer, who stressed that immigration was critical for business confidence to keep improving
"I'm a free market economist, we operate in a free market," Sir Stuart Rose, the former chief executive of M&S, told Sky News.
"If these people want to come here, and work the hours they are prepared to work for the wages they are prepared to work for, then so be it."
The businessmen's comments come after prime minister David Cameron unveiled a sweeping immigration crackdown.
Cameron Crackdown
Under Cameron's plans, access to the National Health Service will be curbed, new migrants will have to wait up to five years for social housing, fines for employers who hire illegal workers will be doubled, and landlords who let to illegal immigrants could also face fines.
In a speech that may stir controversy in Romania and Bulgaria, Cameron said he wants to stop Britain's welfare system being "a soft touch" for migrants.
"What we need to do is to work across government so that our immigration policy is factored in to our benefits system, our health system, and our housing system," Cameron said.
The move came as the lifting of European Union freedom of movement restrictions on Romanians and Bulgarians triggered warnings in the right-leaning press of "hordes" of welfare-hungry migrants descending on Britain at a time when the economy is stagnant and public resources are being squeezed.