Impressive 2,800-year-old farm house discovered in Israel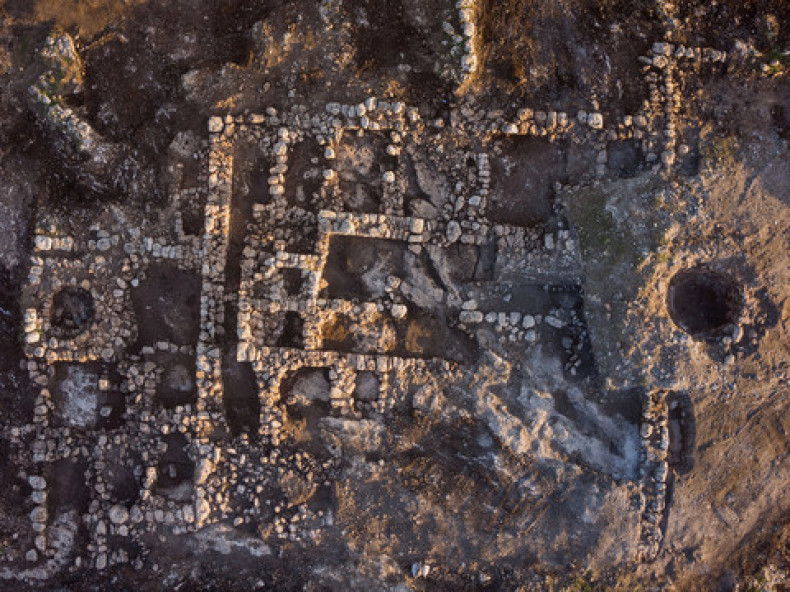 Archaeologists in Israel have excavated what they describe as an "impressive" farm house dating back to 2,800 years.
The farm house was discovered during an ongoing excavation in the city of Rosh Haayin, located about 61km North West of Jerusalem.
The farm house is well-preserved and comprises of 23 rooms, archaeologists at the Israel Antiquities Authority (IAA), which is leading the excavation, said in a statement.
"The farm, which is extraordinarily well-preserved, extends across an area of 30 × 40 m and was built in the eighth century BCE, the time of the Assyrian conquest," excavation director Amit Shadman said.
"Farm houses during this period served as small settlements of sorts whose inhabitants participated in processing agricultural produce."
According to archaeologists, the house was in use till the Greek invasion in the country, as a rare silver coin indicating the presence of Greeks in the region was found during the excavation of one of the floors of the ancient building.
The coin bore the name of Alexander the Great (Alexandrou) and the image of the god Zeus on one side and the head of Heracles on the other. The army of Alexander took over Israel defeating the Persian army in 333 BCE.
The excavation also uncovered several wine presses in the vicinity of the farm suggesting a flourishing wine industry in the region.
"The wine industry was the most important branch of agriculture in the region," Shadman added.
In addition, a large silo, used to store grain, was also found at the site indicating that the ancient residents were also engaged in growing cereal, he said.