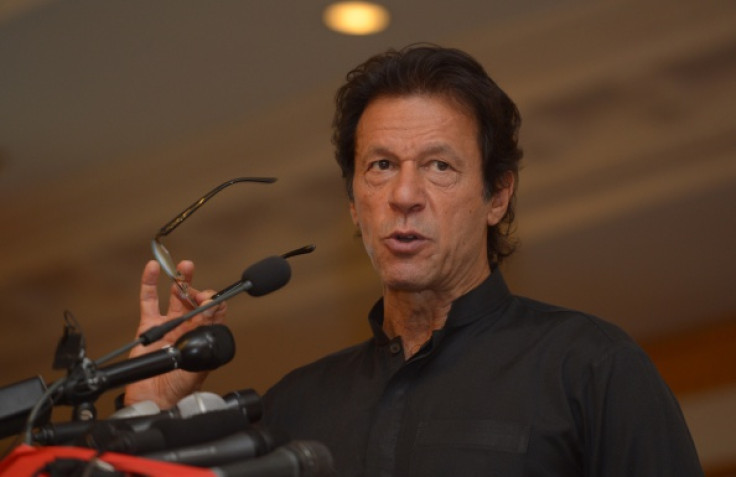 Former Pakistani cricket legend and the chairman of Pakistan Tehreek-I-Insaf (PTI) party Imran Khan has admitted himself that he formed an offshore company to buy a flat in London in order to avoid paying taxes in the UK, according to Pakistan newspaper Dawn. Speaking from London Heathrow airport, Khan said he followed the advice of his then accountants who suggested to him about forming an offshore entity to avoid taxes during his cricketing days.
Khan, who bought his South Kensington flat in 1983, told the media: "I was already paying 35% tax on my income there, so to avoid further taxes, I bought the flat through an offshore firm, which was my right as I was not a British citizen."
Although PTI spokesman Naeemul Haq had earlier denied that Khan had any property in London, he later admitted that Khan formed a legal offshore firm through his income from playing cricket. "I was Imran Khan's bank manager in London at that time, his accountants formed this company to buy the London flat," Haq said.
He also added that when the PTI chief sold his London flat he took the money to Pakistan through Habib Bank – the largest bank in Pakistan.
Khan faced harsh criticism from Pakistan's Defence Minister Khawaja Asif while speaking on a local TV show, for his repeated denial of possessing any offshore firms.
Amid his own stake at having created an offshore account and not disclosing it earlier, Khan has been showing disapproval of Pakistan Prime Minister Nawaz Sharif and his family's involvement in owning and benefiting from offshore companies. Along with opposition parties in Pakistan, he demanded that Sharif should resign until the investigations give him a clean chit.
The so-called "Panama Papers" leak of 11.5m documents revealed the names of companies, politicians, celebrities and wealthy individuals who have offshore business entities. Mossack Fonseca director Ramon Fonseca has denied any wrongdoing. He said the firm had suffered a hack on its database and described the leak as "an international campaign against privacy", according to Reuters.
All of those implicated in the ICIJ Panama Papers report have been afforded the opportunity to respond. Visit the ICIJ website to read the responses.