Independence Day 2014: What do Americans Eat on 4 July?
Independence Day commemorates the independence of the US from Great Britain on 4 July 1776.
On this day, Americans meet in parks and public places and have picnics and barbeques. Typical foods include:
Hamburgers and Cheeseburgers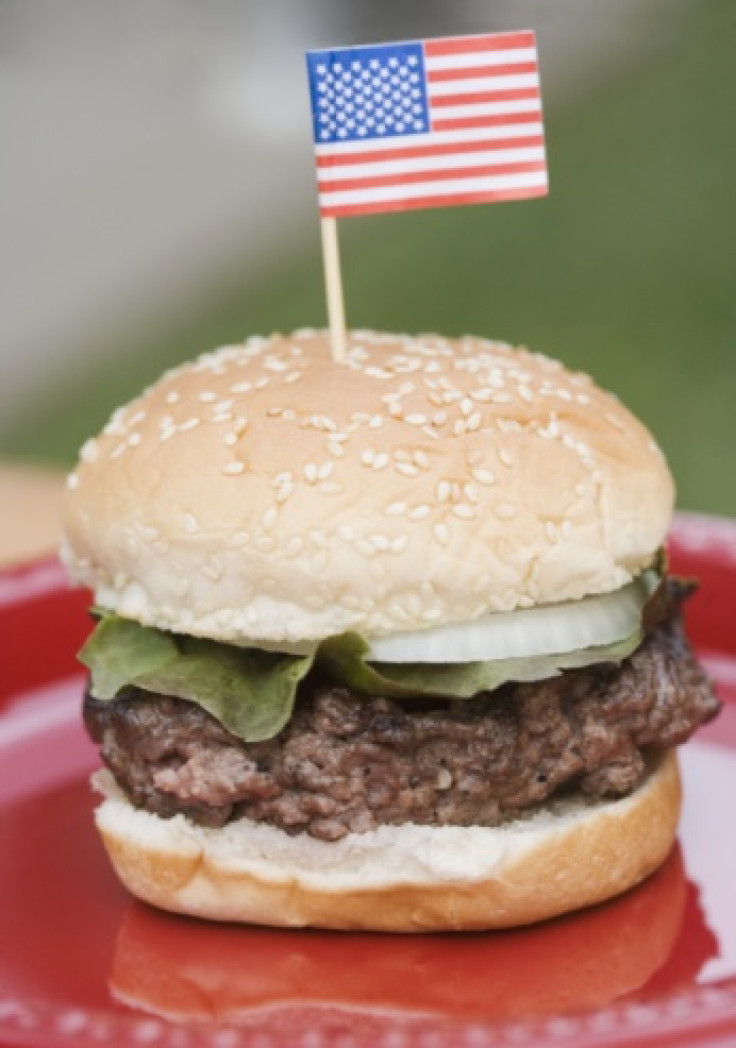 The meat is usually beef, served with pickles, tomatoes, salad and onions. The Backyard Burger variant includes also fried bacon.
The Quadruple Chili Cheeseburger includes cheese, topped with roasted green chilly, jalapeños, topped with chipotle mayonnaise.
For vegetarians, there's Buffalo Chickpea Quinoa Burger, combined with blue cheese, lettuce and avocado.
Potato salad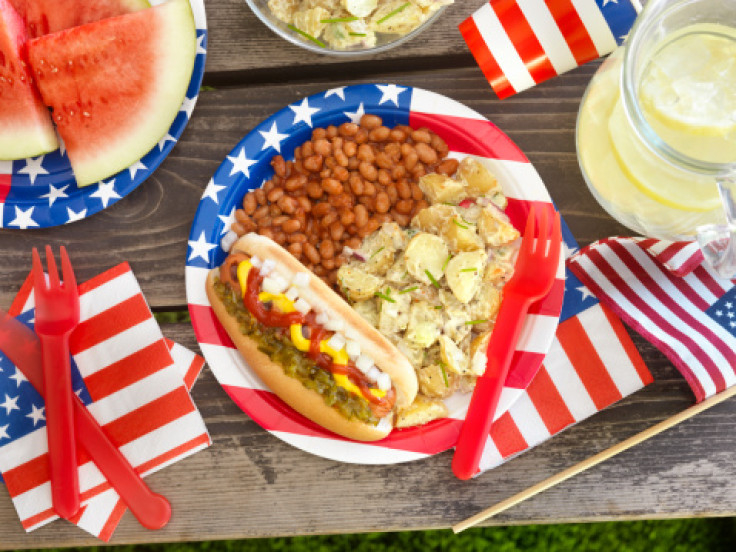 Potato salad is a very popular dish for picnics in the US and is usually prepared the night before.
Potatoes are boiled for about 15-20 minutes and then cut into cubes. They are mixed together with boiled eggs, mayonnaise, onions and dressing.
The salad is refrigerated for several hours or overnight.
Hot Dogs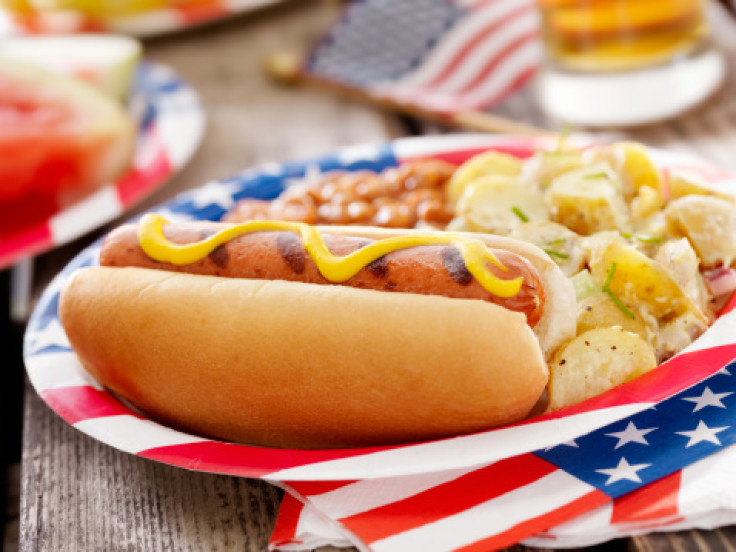 Hot dogs are one of Americans' favourite foods for Independence Day.
According to the Nation Hot Dog & Sausage Council, more than 155 million hot dogs will be eaten on 4 July this year.
Nathan's Famous restaurant in Coney Island, Brooklyn, holds a hot-dog eating contest every year on Independence Day.
Fried Chicken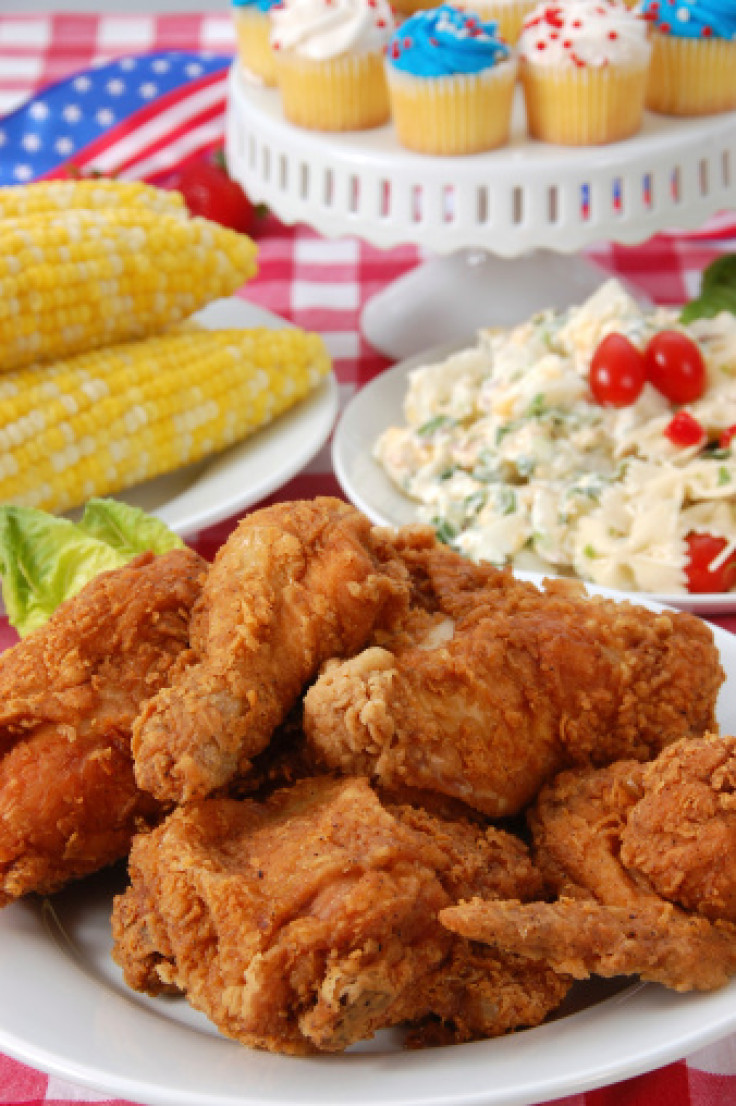 The chicken is covered with flour and fried in a pan with oil, salt and pepper. It is usually accompanied with cream gravy, made with two tablespoons of the oil in which the chicken has been cooked, mixed with a tablespoon of flour, milk or cream and black pepper.
American Flag Pie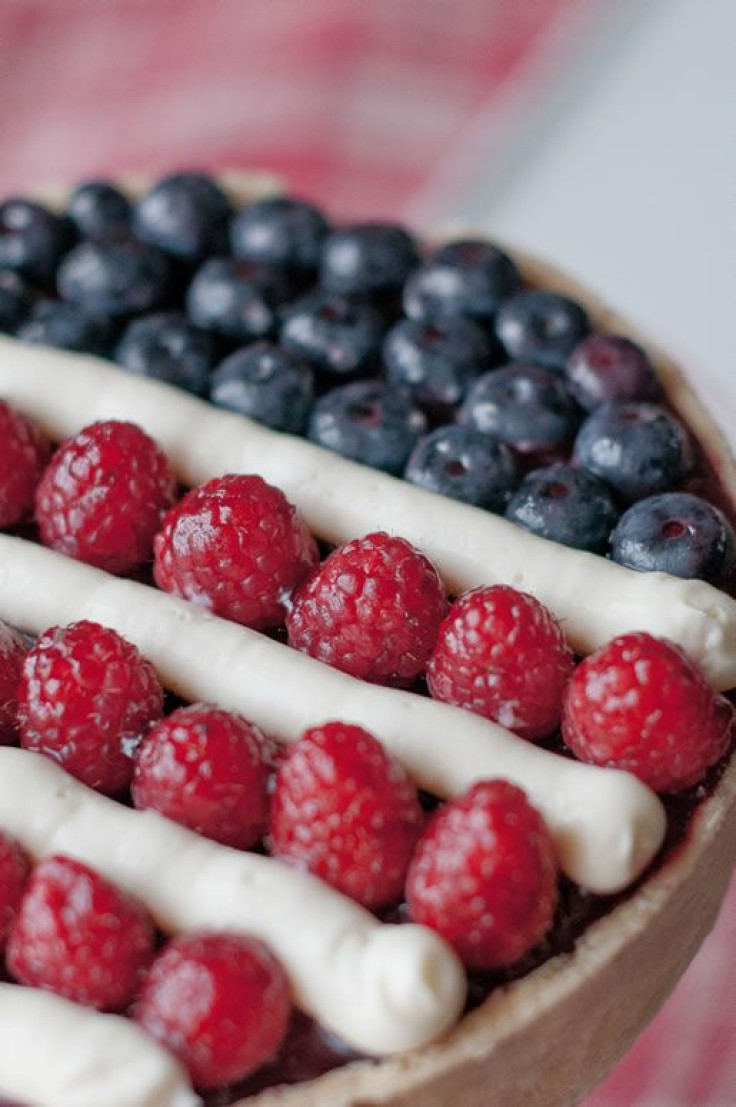 Pie is a staple food for Independence Day.
As the pies usually include ingredients of the same colour of the American flag, the more traditional apple pie is substituted with strawberry, blueberry and cherry ones.
© Copyright IBTimes 2023. All rights reserved.