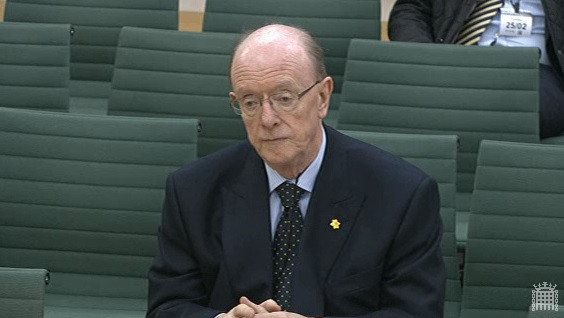 Britain's most senior independent reviewer for banking appeals has claimed that the finance industry is very competitive and that the public's perception over small to medium enterprise lending differs from reality.
Speaking at a Treasury Select Committee (TSC) hearing on banks' lending practices to SMEs, Professor Russel Griggs OBE told politicians that Britain's banking industry has taken great strides in better treatment of small businesses and that the public has always squabbled with Britain's biggest lenders.
"Customers can appeal for any reason and once the complaint has been made, it gets passed onto a more senior lender within the bank," said Griggs, the Independent External Reviewer of the Banking Taskforce Appeals Process.
"We also have worked with the banks to work down the initial decline levels. It's a misconception that the biggest banks are all the same but they are not and it is still a competitive industry."
When TSC chairman Andrew Tyrie asked Griggs if it the complaints raised about Britain's banks is due to public perception, rather than reality, he said "yes, disputes between small businesses and big banks have been going on for decades, not just since 2008. The banks are still competitive."
"Banks have also provided a lot of training for relationship managers over the last two years as well. Yes, [they are fit for purpose."
He also added that customers are more than able to change lenders and "shop around" for better financing deals but they don't.
Tyrie launched an inquiry into the groups' lending practices to small businesses after a report by Dr Lawrence Tomlinson suggested that the Royal Bank of Scotland pushed businesses into default after moving them into its Global Restructuring Group (GRG).
Meanwhile, the Financial Conduct Authority (FCA) kicked off its independent review of RBS's treatment of business customers in financial difficulty by appointing the Promontory Financial Group and Mazars to conduct the report in January.
In November last year, the FCA has asked a number of banks to confirm that they have not engaged in similar practices to those allegedly followed by RBS in which businesses were engineered into default while the firm profited from them.