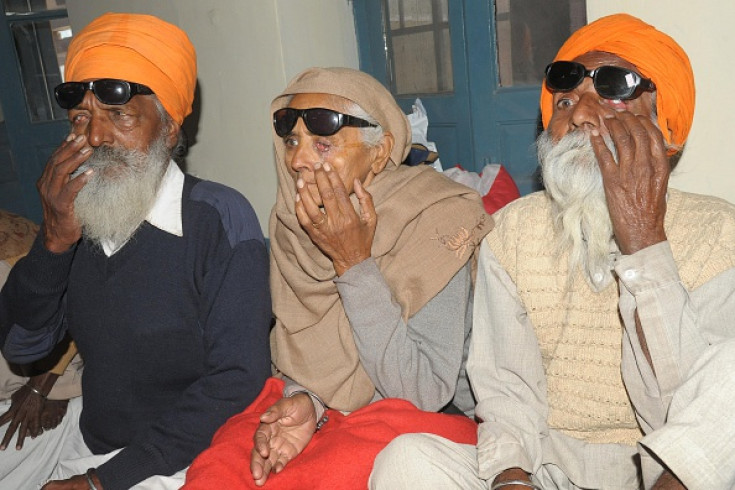 Sixty Indians have reportedly lost their sight after undergoing an operation to remove cataracts.
The alleged incident took place at a charity camp in Punjab state, where the patients were offered free eye surgery.
Officials were quoted by the Indian Express as saying that a total of 62 people underwent the operation offered by NGO Guru Nanak Charitable Trust in November.
The Times of India reports that 60 people have been blinded. However, doctors have told the BBC that it would take some days to understand whether the patients will be able to see again or not.
Cataracts surgery is undertaken to remove a lens which has become cloudy and insert a small plastic lens in its place. The risk of serious complications from the procedure is very low.
The news emerged after a complaint was lodged against the NGO and the doctors with the deputy commissioner of Amritsar, Ravi Bhagat.
Dr Rajiv Bhalla, Amritsar's chief medical officer, said the charity did not have permission to set up the camp and that the operations were conducted "under unhygienic conditions".
"The cause was probably using unsterilised instruments - that can be the only reason for the infection in the eye. There are no chances of them having their vision restored", he said, as reported by Reuters.
But philanthropist Manjit Joshi, who set up the camp, said all the people who were operated on received proper care and were discharged the following day after a proper check-up.
Between 2008 and 2009, at least 14 people lost their sight following infections after undergoing eye surgery in Uttar Pradesh.