The ongoing standoff between India and China along part of their 3,500km (2,174-mile) shared border has now entered into the third week. While such military confrontation is not new, the nuclear neighbours have been relatively successful at maintaining peace with each other. But, the difference this time is that the rhetoric between the countries is heating up instead of cooling down.
In what could be seen as a sign of the further escalation of tensions, Beijing on Thursday (6 July) said the "atmosphere" was "not right" for a bilateral meeting between Indian Prime Minister Narendra Modi and Chinese President Xi Jinping on the sidelines of the G20 Summit in Hamburg, Germany. The summit is scheduled to be held on 7 and 8 July.
Earlier reports had suggested that the two leaders might meet during G20 to resolve the standoff between their armies.
How did the standoff begin?
The confrontation – at a tri-junction where the borders of China, India and Bhutan meet – is the longest between the two sides in recent times. Tensions escalated after New Delhi opposed a road construction by Beijing along the border that belongs to Bhutan, but claimed by China.
Both India and Bhutan claim that China is trying to extend its border by building a road through a disputed plateau known as Doklam in Bhutan. China refers to the region as Donglang.
However, the Chinese foreign ministry said that the Indian border guards had crossed the border and "obstructed normal activities" of their frontier troops in the Donglang area. It called on India to immediately withdraw its troops.
New Delhi fears that if Beijing builds a road there, it will give China greater access to India's seven northeastern states via a vulnerable 20km-corridor known as "chicken's neck".
It was Bhutan which first strongly opposed the road earlier last week, accusing Beijing of "direct violation" of its territorial treaty obligations.
The tiny Himalayan kingdom, which shares its border with north-eastern Indian state Sikkim, has no formal diplomatic ties with China but has historically maintained strong relations with India.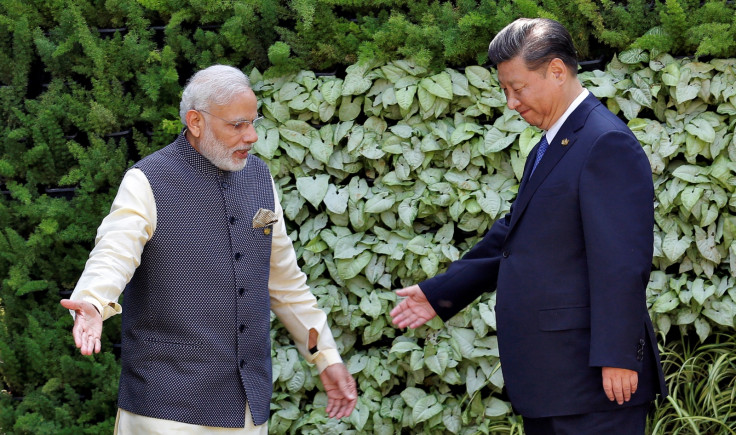 China's retaliation
After India blocked the road construction, Chinese troops reportedly took "counter-measures" and crossed into Sikkim destroying two make-shift Indian army bunkers.
After the development, Beijing has also suspended a mountain pass in the Himalayas, known as Nathu La, which allows Indian pilgrims to enter China.
The pass, which sits 4,545 meters above the sea level, connects the Indian state of Sikkim with China's Tibet Autonomous Region, shortening the travel distance to important Hindu and Buddhist pilgrimage sites in the region. Those sites were at the centre of fierce border skirmishes between India and China in 1967.
In 2015, China agreed at PM Modi's request to let Indians access the mountain. However, the famous route has been blocked for more than one week now.
War of words
Both the countries have placed their troops on the border region, with local media reports calling it an "eyeball to eyeball" standoff. But the confrontation has not stopped right there – at least not between the Chinese media and Indian authorities.
China's state-run media have been quoting Chinese analysts as saying that Beijing would be forced to use a "military way" to end the standoff if India "refuses to listen" to the "historical lessons" being offered by it.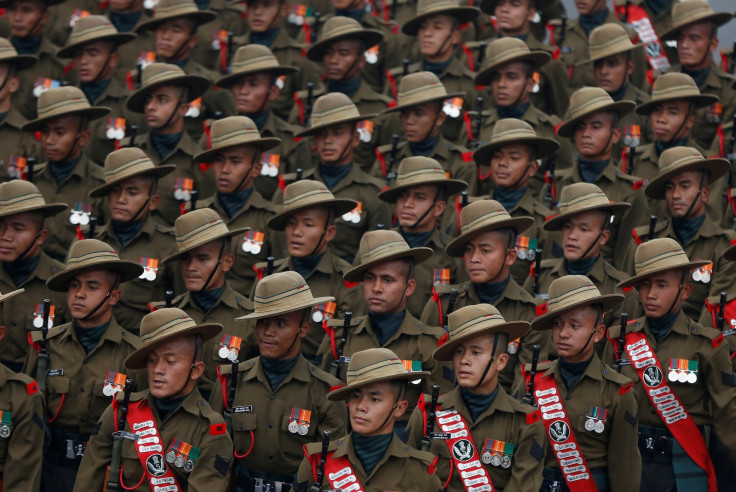 The Global Times has said in its editorial on Wednesday that if Delhi does not pull back its troops "with dignity or be kicked out", and that India "should be taught a bitter lesson".
Beijing has also ruled out a compromise on the issue and urged Indian side to "unconditionally" withdraw troops to resolve the "grave" situation.
China also warned India to not forget the "history lessons" of the 1962 war, referring to the Sino-Indian war that ended badly for New Delhi. The war brought territorial changes with China taking complete control of Aksai Chin, the disputed border area, where India had once stationed its troops.
Indian Defence Minister Arun Jaitley has also hit back at China saying Delhi in 2017 is not what it was in 1962. Beijing responded by saying that China too is not the same.
Chinese media have cited many experts who all have ridiculed India's military threat. Many believe the gap between the militaries of China and India today is even bigger than in 1962, and hope India can keep calm for its own good.