Vietnam is reported to have begun drilling for oil in the South China Sea, off its south-east coast, in an apparent move to reinforce its claims against the bigger rival in the territorial dispute, China.
The move was confirmed by an oil industry consultant to the BBC. Ian Cross of Singapore-based Moyes & Co said the drilling work began on 21 June in an area about 400km (250 miles) off the Vietnamese coast, the broadcaster reported on Wednesday (5 July).
The work is likely to trigger an angry response from China, which has claimed almost the whole of the mineral-rich South China Sea.
Tensions between Vietnam and China over drilling for oil in the hotly contested waters date back to 2014 when coastguards from both the sides confronted each other in the South China Sea. A Chinese ship was even reported to have intentionally rammed into Vietnamese vessels in an area where Beijing had placed a massive oil rig, according to Hanoi.
China's deployment of the first rig sparked a diplomatic standoff with Vietnam in 2014. The countries' navies clashed and anti-China riots erupted across Vietnam. Both sides have since met for talks with little progress, but the two countries have tried to avoid a confrontation.
However, with its latest move, Hanoi seems to care less about China's possible rebukes and sees that the risks of a crisis are relatively low, the BBC noted.
The broadcaster also reported that Hanoi appears to have taken a bold step as its drilling vessel was denied permission over the past three years to avoid irritating China.
The area of the sea where the drilling is taking place is reportedly the same place that China has leased out to a different company. Beijing reportedly bought rights to drill there through a Hong Kong-based company.
Given the sensitivity of the issue, neither state media in Vietnam nor other news outlets in the country have covered the development.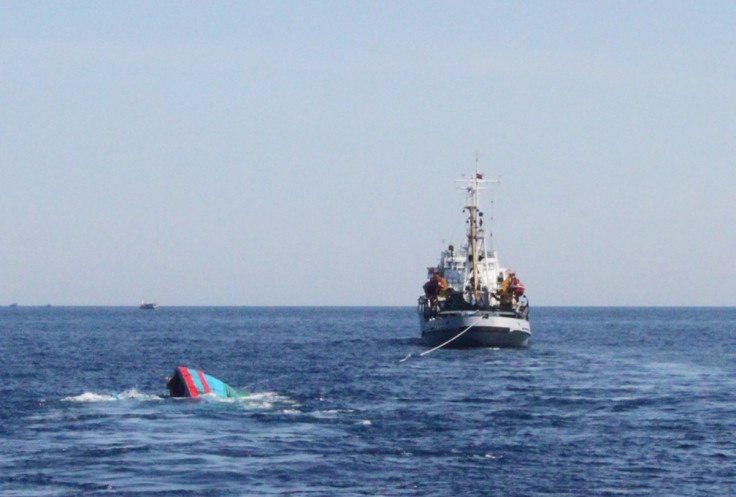 Maritime Transparency Initiative, part of US Centre for Strategic and International Studies, said Fan Changlong, vice chairman of China's Central Military Commission, left Hanoi after Vietnamese officials reportedly refused to stop all of its oil and gas exploration within the "nine-dash line".
Vietnam has long been anxious of renewed Chinese military action targeting Vietnam and driving the country off its 21 holdings in the Spratly Islands in the South China Sea.
The tiny nation discreetly carried out dredging work on Ladd Reef in the Spratly archipelago in November last year. Satellite images showed newly dug channels between the lagoon and open sea as well as several vessels in a carved out embankment along the reef's edge.
Earlier in August 2016, Vietnam had equipped several islands with mobile rocket artillery launchers that were said to be capable of striking China and its vessels across the strategic waterway.