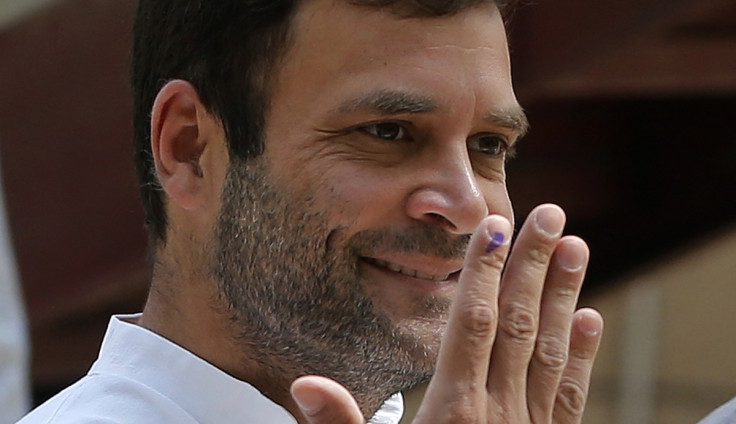 Controversy hit the Gandhi clan in India with Rahul Gandhi, the Congress party's vice president, being accused of holding British citizenship. In a letter to Prime Minister Narendra Modi, Subramaniam Swamy -- a member of Modi's Bharatiya Janata Party and bitter foe of Congress -- said Gandhi declared himself to be a British citizen in the annual return form he filed for a company he registered in the UK called Backops Limited.
"I produced documents submitted by company in which Rahul Gandhi is 65% shareholder & director. He is informing the registrar of companies on his annual return in 2006 that he's a citizen of Britain, in writing, and even Congress is not challenging the authenticity of those documents, " Swamy, an economist who once held a teaching position at Harvard University, told the ANI news agency.
If this is true, Swamy says, Gandhi -- the son of Italian-born Sonia Gandhi and late prime minister Rajiv Gandhi -- cannot be a member of India's Parliament because the constitution restricts the position to Indian citizens.
However, the Congress termed the allegations false and said the BJP was resorting to mindless mud-slinging after a humiliating defeat in the recent elections in the eastern state of Bihar. "From the day he was born, Rahul Gandhi has held Indian citizenship and Indian passport, and has never held citizenship of any other country. Rahul Gandhi has not filed any such return. If at all such a thing is mentioned in any document it is an error," Congress spokesperson Randeep Singh Surjewala said.
Companies House, the United Kingdom's registrar of companies, confirmed the authenticity of the documents produced by Swamy. A spokesman told India's Economic Times daily the annual returns for 2005 and 2006 were filed electronically, on account of which an "input error" at the office could not have occurred.
"It has to be an error made by whoever submitted the information. If the documents had been submitted on paper and then processed by an examiner there could possibly have been an inputting error, but this was not the case here. We accept all information that companies deliver to us in good faith and place it on the public record," a representative of the press team at the Companies House said
The document by Companies House shows that in 2003, when the company was registered, Gandhi reported being an Indian national.
Backops was first registered as a company in Mumbai in 2002 with Gandhi as the biggest shareholder. It was registered in UK the following year. The company's main business was to provide engineering and structural planning services for large overseas countries. It was dissolved in 2009.