India is developing long-range land-and sea-based missiles as part of the country's nuclear arsenal mordernisation, but with a focus on China, claimed two US nuclear experts in a recently published article for a digital journal.
In the article titled "Indian nuclear forces 2017" and published in the latest issue of After Midnight journal, Hans Kristensen and Robert Norris wrote that India's nuclear strategy had so far only focused on Pakistan, but the country has now placed special emphasis on China amid rising disputes.
The two Asian powers are currently engaged in a border standoff over Beijing's One Belt One Road initiative — a trade corridor to connect China with Pakistan — which has run into controversy because of the proposed route plan that includes disputed areas.
The two experts believe that the new missiles could be deployed in a decade's time and could be used to target all of China from military bases in southern India.
"While India has traditionally been focused on deterring Pakistan, its nuclear modernisation indicates that it is putting increased emphasis on its future strategic relationship with China," the duo wrote.
"That adjustment will result in significantly new capabilities being deployed over the next decade that may influence how India views nuclear weapons' role against Pakistan," they added, noting that the country is developing at least four more missile systems.
"The development programme is in a dynamic phase, with long-range land-and sea-based missiles emerging for possible deployment within the next decade," they said.
Kristensen and Norris estimated that India has already produced enough plutonium for developing 150 to 200 nuclear warheads, but has likely built only 120-130 nulcear warheads. They added that these will not be enough for the missiles the country is currently developing.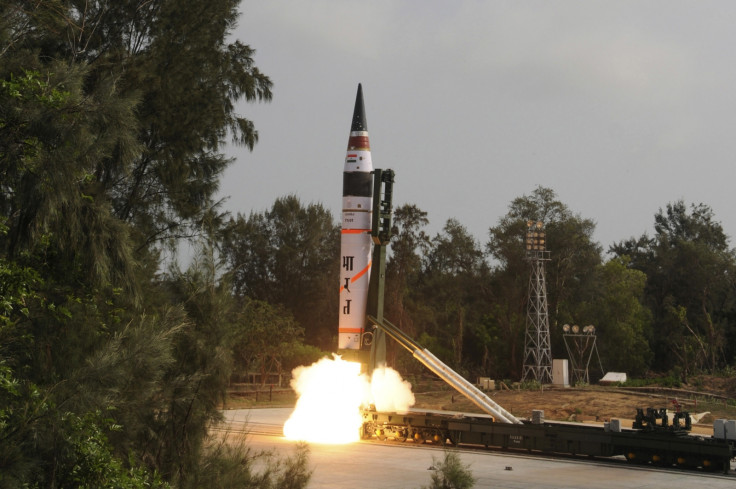 The experts also pointed out that available data shows the country currently operates seven nuclear-capable systems — two aircraft, four land-based ballistic missiles and one sea-based ballistic missile.
Kristensen and Norris also stated in the article that India's Agni-2 ballistic missile — the two-stage, solid-fuel, rail-mobile projectiles with a range of 2,000km — is probably targeted on western, central, and southern China.
India has also developed and tested Agni-4 missiles that are capable of hitting all of China, including Beijing and Shanghai, from northeastern military bases. However, scientists are in the process of developing an upgraded version — a longer-range, three-stage, solid-fuel, rail-mobile Agni-5 missile capable of delivering a warhead more than 5,000km, the experts said.
"The extra range will allow the Indian military to establish Agni-5 bases in central and southern India, further away from China."