India Gang Rape: The Dire Necessity of Improved Sanitation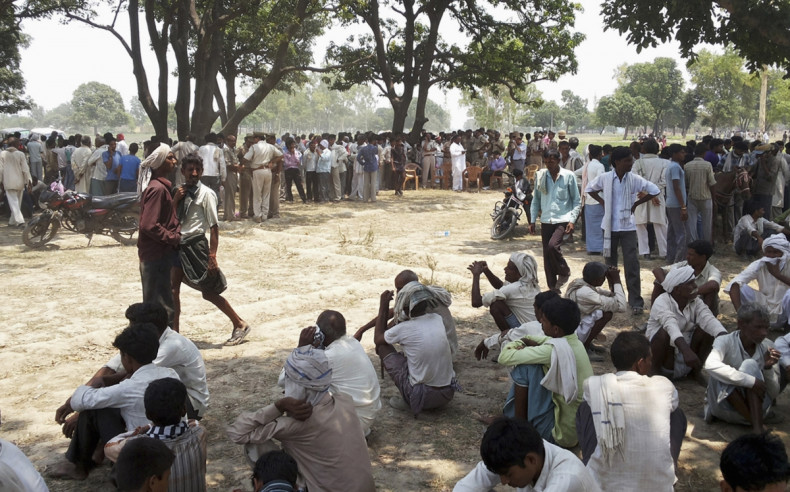 One night last week, two teenage girls were gang raped and hung with their scarves from a mango tree for doing what half a billion women and girls are forced to do every day: Go outside to relieve themselves.
Aside from highlighting the issue of rampant sexual violence in India, the appalling crime has drawn attention to another problem which is threatening the safety of women: the lack of toilets.
Taken for granted by the majority of us, around 2.5 billion people worldwide live without access to a lavatory. Women and girls are forced to walk outdoors in potentially dangerous places – particularly at night – where they are often attacked.
The latest victims, aged 14 and 16, were cousins from the Dalit community, a caste at the bottom of Hinduism's established hierarchy. This made them even more vulnerable to attacks from men, in particular those from a higher social standing, and male family members rarely accompany women as modesty is a major consideration. The pair had walked for 10 to 15 minutes from their mud-and-straw huts into wild bamboo fields before being attacked.
In response to the incident, an NGO has announced it will construct toilets in all of the houses in the girls' village of Katra Sadatganj, in the northern state of Uttar Pradesh.
Sulabh International, the largest non-profit organisation in India, is a social service organisation which works to promote human rights, environmental sanitation, non-conventional sources of energy, waste management and social reforms through education.
"Any women defecating in the open in vulnerable and the central government must acknowledge the issue. Resources will only pour in then," Sulabh founder Bindeshwar Pathak told NDTV.
The work of building the facilities is to begin immediately. "A team of sanitation workers and engineers from Sulabh will visit the village to start toilet construction work from tomorrow," Mr Pathak added. "We have asked our team to construct toilets with highest pace.
"We are just setting an example by adopting this village as the issue of toilet [sic] was the main reason behind both the deaths."
Although the news is a step forward, Mr Pathak estimated that the country needs around 120 million more latrines. According to the World Health Organisation, around 65% of people in villages across India are forced to defecate in the open.
In February, a Times of India report quoted the police in a district of Uttar Pradesh as saying that 95% of rape and molestation cases took place when women and girls had left their homes to answer "a call of nature". Back in April, two women and two teenagers were raped in fields in the northern state of Haryana. The women were Dalits and their attackers Jats, a superior caste.
"Around 65 percent of the rural population in India defecates in the open and women and girls are expected to go out at night. This does not only threaten their dignity, but their safety as well," Unicef representative Louis-Georges Arsenault said in a statement.
But Indian women aren't alone in their vulnerability. One in three people across the globe lack access to basic sanitation, and 15% of the world's population currently practise open defecation. Last year, the UN revealed that while six billion of the world's seven billion people have mobile phones, only 4.5 billion have access to toilets.
According to Jan Eliasson, the UN deputy secretary-general, 22 countries account for more than 80% of open defecation in the world. India, Brazil, China, Sierra Leone, Afghanistan and South Sudan are among those named.
Beyond the safety of women and girls, having to openly defecate poses a major public health risk. Polluting waterway and food sources, it is one of the main causes of diarrhoea, which results in the death of over 750,000 children under the age of five each year. As reported by the Guardian, researchers estimate that ending open defecating across the globe would see this figure fall by more than a third.
In India, prime minister Narendra Modi and his Hindu nationalist Bharatiya Janata Party coined the phrase "toilet first, temple later" in their election manifesto last September. But while a sanitation project was launched with the federal government in Uttar Pradesh in 2002, data from 2011 showed that only 22% of the state's households had them.
Incidences of violence are pushing the problem to the surface, but the goal for better sanitation has come too late for the two Dalit girls. While awaiting the arrival of the new toilets, a women's rights organisation in Katra Sadatganj could only offer advice: that women relieve themselves in large groups.