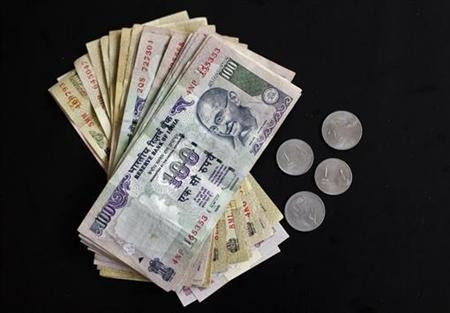 India has become the largest recipient of global remittances, as the flow of money to developing countries has more than quadrupled since 2000, according to the World Bank data.
The World Bank's latest Migration and Development Brief revealed that India received $69 billion (£45bn, €53bn) in 2012 as inward remittances.
The South Asian country benefited from the large numbers of unskilled migrants working in the oil-rich Gulf Cooperation Council (GCC) countries as well as skilled migrants in the US and other high-income countries.
Further, the declining value of the Indian rupee and high interest rates on external deposits also helped push up the final figure.
Following India, global remittances totalled $60bn in China, $24bn in the Philippines, $23bn in Mexico and $21bn each in Nigeria and Egypt. Other large recipients include Pakistan, Bangladesh, Vietnam, and Lebanon.
Global remittances, including those to high-income countries, are estimated to have reached $514bn in 2012, compared with $132bn in 2000.
Officially recorded remittance flows to developing countries grew by 5.3 percent to $401bn in 2012 and are expected to increase at an annual average rate of 8.8 percent in the next three years. In 2015, they are forecast to reach $515bn, according to the bank.
"Migration and remittances offer a vital lifeline for millions of people and can play a major role in an economy's take-off. They enable people to partake in the global labour market and create resources that can be leveraged for development and growth," said the World Bank's chief economist Kaushik Basu.
By region, officially recorded remittance flows to South Asia are estimated to have increased by 12.8 percent to $109bn in 2012. In the previous two years, remittance growth averaged 13.8 percent. With continued growth in such countries as India, Bangladesh, Pakistan and Nepal, remittances to the region are expected to reach $140bn in 2015.
The East Asia and Pacific region received an estimated $109bn in remittances in 2012, about $5 billion less than expected. The lower amount was due to a substantial decline in remittances to China.
Remittances to Eastern Europe and Central Asia are estimated to have declined by 3.9 percent to about $40bn, while money sent to Latin America and the Caribbean increased slightly to $62bn.
The Middle East and North Africa experienced the fastest expansion of remittances in 2012, growing by 14.3 percent to $49bn. In 2012, the Sub-Saharan African region is estimated to have received about $31bn in remittances, up 1 percent over 2011.