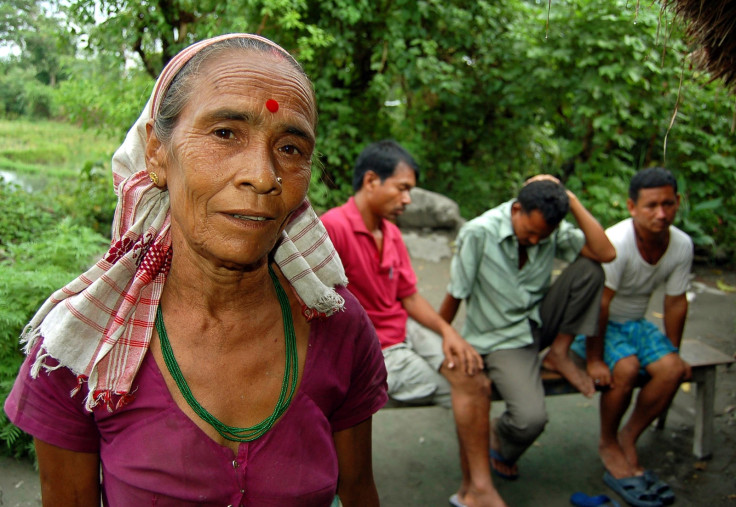 A 63-year-old woman, who was suspected of being a witch, was stripped and beheaded in the north-eastern state of Assam on 20 July. Police have arrested seven villagers in connection with the brutal murder, the Hindustan Times reported.
The incident occurred in Bhumajuli village near Biswanath Chariali of Assam.
The victim has been identified as Poni Orang, an Adivasi (tribal) woman.
NDTV quoted a senior police official as saying: "Anima Ronghanti, 35, who claims to be a goddess, had asked the people to gather at a local temple. She told them [the villagers that] Orang was a witch and would bring bad luck to the village."
"Following this, the mob rushed to Orang's house and dragged her out, took her to a nearby stream, almost stripped her naked and beheaded her in broad daylight," additional superintendent of police Samad Hussain said.
Superintendent of police of Biswanath Chariali, Manabendra Rai added: "[Three people] forced Orang out of her house around noon on Monday, took her near a river and killed her. They accused her of being a witch and alleged that it was due to her presence that many people in the village were falling ill."
Since such an incident could lead to communal tensions between Adivasi and Karbi (an ethnic group in north-east India) people, police have deployed additional forces to ensure the situation is under control.
The evil practice of "hunting witches" still exists in some communities in the country and the government is planning to introduce a law that would eliminate such superstitious practices.
In the last five years, at least 82 people have died across India in incidents related to "witch hunting".
Hence, the government has proposed an Act for those found guilty of branding someone a witch and abetting suicide, to be sentenced to imprisonment ranging between three years to life, apart from taking care of the victims.