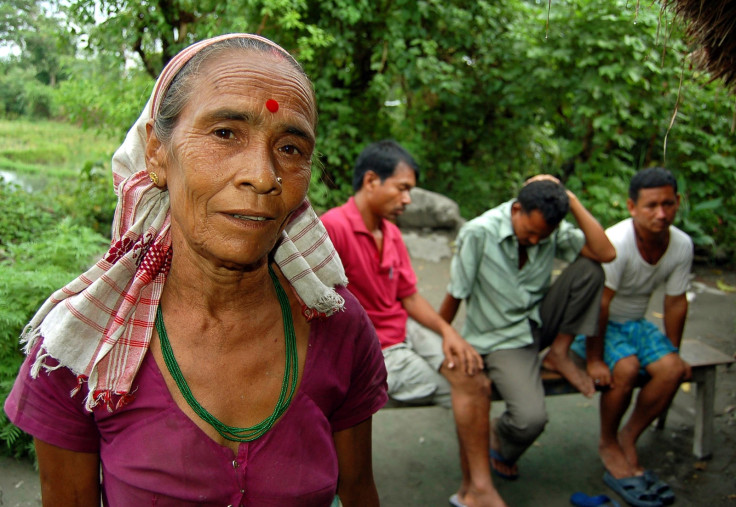 An Indian couple and four of their children were brutally killed after being accused of practicing witchcraft.
Gura Munda, 40, his wife and six children were sleeping in their house in Lahanda, Keonjhar district when a group of five people wielding axes broke in, according to police.
The suspects, thought to be relatives of the victims were convinced that the family were using witchcraft to cause sickness among children in the village.
"Some villagers had a meeting in which they accused Munda of practising witchcraft. The children of a few villagers were not keeping well for some time and they suspected Munda to be behind it. People here are mostly illiterate and would believe anything they are told," Ajay Pratap Swain, sub-divisional police officer, who is investigating the case told The Indian Express.
A police official said: "The assailants were in an inebriated condition when they went to Gura's home and killed all of them in their sleep."
The police were alerted by two of the children who managed to escape the brutal attack. Upon arriving at the scene, the mutilated bodies of the victims lying in pools of blood were discovered inside the hut.
District Superintendent of Police Kavita Jalan said an axe was found at the scene. One child was still alive, holding on to his dead family members, according to a Reuters report.
"The eight-year-old boy was found by police gasping between the dead bodies," said Jalan.
A manhunt was set up by police to look for the five suspected killers, who fled the village after the murders were discovered.
The lynching of alleged 'witches' continues in rural areas of India, despite laws banning it. People accused of black magic or witchcraft have been killed by superstitious villagers.
According to the National Crime Records Bureau show there were 160 cases of murders connected with witchunts in 213, up from 119 in 2012.
Charity workers say as well as trying to rid tribes of superstitious beliefs, the government needs to focus on education and economic development.
'People believe in superstition because they do not have health care. They are uneducated. Unless we provide them these basic facilities, the situation will not improve,' said Debendra Sutar, secretary of the charity Odisha Rationalist Society.