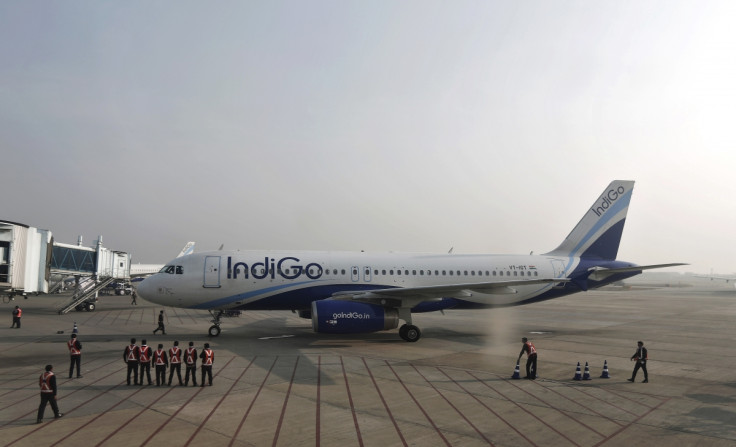 A former employee of a private airline in India was not allowed to board her fight for wearing a skirt that ended just above her knees. The budget airline considered her to be "inappropriately dressed". The airline later said the woman, whose sister is an employee of the airline, was stopped because of a "specific dress code" that is applicable to its employees and their family members.
"We regret that an IndiGo passenger (who happens to be an ex IndiGo employee and a family member of a current employee) experienced an untoward behaviour at the Mumbai airport... As per the guidelines outlined, employees and the nominated family members are required to maintain a specific dress code, as and when they fly with the airline under the staff leisure travel privileges. Keeping in mind this policy, the Mumbai ground staff followed the protocol to brief this passenger on the dress code policy," IndiGo told the Indian Express in an email.
The woman was travelling from Doha to Mumbai, from where she was to catch a connecting flight to India's capital Delhi. She was accommodated on a later flight after she changed into trousers.
Co-passenger Purabi Das, who was on the same Qatar Airways flight from Doha to Mumbai, said: "While I was waiting for my connecting flight, I heard a commotion and found her (the woman passenger) crying. There were three IndiGo employees who had refused to let her board her flight. They said she was not wearing appropriate clothes. Nobody raised any objection at the Doha airport. She was not indecently dressed. She was wearing a frock that ended above her knee."
Another passenger who tried to intervene in the matter alleged that the airline staff told him not to get involved or else he would not be allowed to board his flight. The airline has said that the "matter will be thoroughly investigated and the staff will be further sensitised via focused learning workshops".
Just a day before, IndiGo's owner InterGlobe Aviation, issued its initial public offering of £304m ($464.3m). On the second day of bidding its shares were over-subscribed 1.55 times as demand for its shares touched 46.7 million. The IPO has attracted strong demand from investors from foreign countries.
The shares have been priced between Rs 700 (£7.04) and Rs 765 (£7.69) each. The IPO which may become India's largest will close its order book on Thursday (29 October) and could give the company a market value of up to $4bn, bigger than its rivals Jet Airways and SpiceJet.