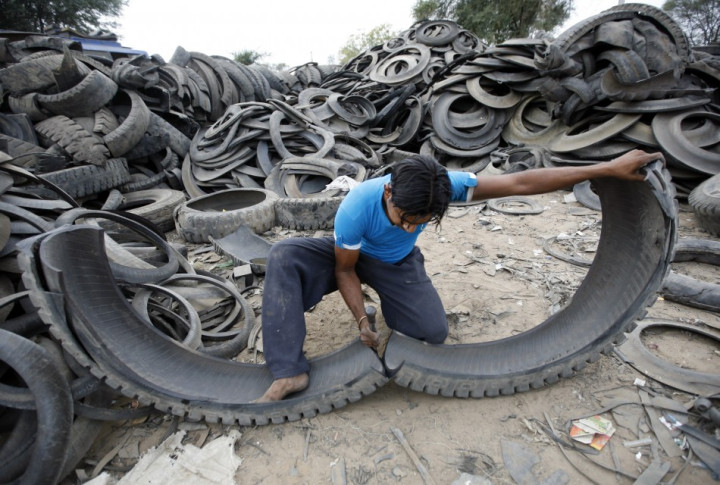 The Reserve Bank of India (RBI) defied widespread expectations for an interest rate cut following high inflation and poor market performance and kept its key lending rate unchanged at 8 percent.
The country's central bank also kept its cash reserve ratio for banks at 4.75 percent, despite market consensus forecasting a 25 basis points rate cut.
However, RBI said that a "further reduction in the policy interest rate at this juncture, rather than supporting growth, could exacerbate inflationary pressures."
Both stocks and bond prices dropped, following the interest rate decision, after market participants were surprised with the central bank for not loosening its policy.
While the rest of the Asia markets remain firmly in positive territory, the Sensex erased gains from earlier trading and has fallen over 1 percent lower to 16,774 as of 0647 GMT.
The benchmark 10-year bond yield rose 9 basis points to 8.43 percent while the new 10-year bond yield rose about 7 basis points.
Meanwhile, the rupee weakened against the dollar to 55.53 from 55.35 before the interest rate decision.
Despite the rate decision, analysts believe that there will be cuts later this year.
"The recent inflation readings have provided fair degree of discomfort and in terms of fiscal adjustment, steps are yet to be taken by the government," says Shubhada Rao, chief economist at YES Bank in Mumbai. "And, the RBI may want to keep its powder dry for future course of actions, in case there is resurgent stress in the euro zone. The front-loading of 50-basis-points cut in April was showing that growth momentum will be addressed. Future rate action would be contingent on concrete steps being taken by the government and the inflation trajectory. We are still looking at 25-50 basis points in the rest of the year."