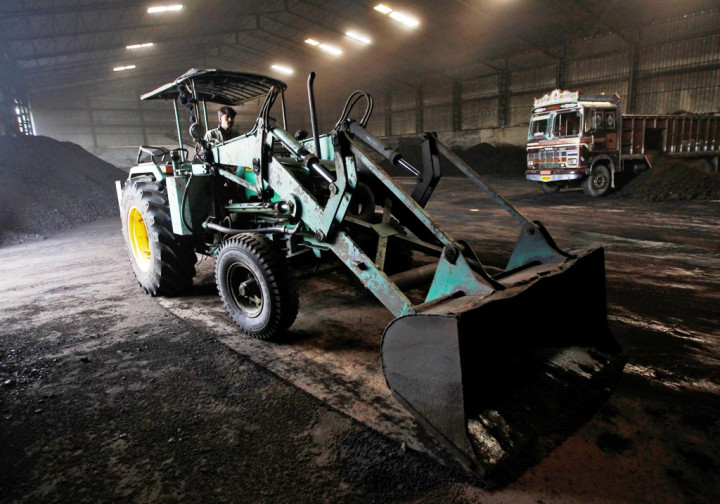 India's Jindal Steel and Power (JSPL) has shelved a $10bn coal-to-diesel project, becoming the first big victim of a recent Supreme Court decision that scrapped coal mining permits awarded to various private firms since 1993.
Naveen Jindal, the chairman of the company, said it seemed the Indian government was not keen to support his plan of converting low-quality coal to 80,000 barrels of diesel a day in the eastern Odisha state.
His proposal also included the construction of a 1,350 MW power plant and was aimed at enhancing India's energy security. India is a big importer of crude oil that is refined to make diesel and petrol.
JSPL's stock finished 4.3% higher in Mumbai trade on 24 November, valuing the firm at $2.2bn (£1.4bn, €1.7bn), but has slumped 43.21% this year. By comparison, the benchmark S&P BSE Sensex share average has surged some 35%.
"The project was specifically to meet the strategic needs of the country. [But] the government does not seem to be interested..." Jindal told Reuters.
"The [coal-to-liquid] project was linked with the coal block. If the coal block is gone, then the project is gone," he told the Press Trust of India.
Coalfield Auctions
Following the apex court order, Prime Minister Narendra Modi's regime has promised to complete an auction of the coalfields by March 2015.
Jindal Steel will bid for some fields but has to deposit about 30bn rupees ($485m) with the government by December as a levy for the coal it has excavated from the now cancelled mines.
Jindal Steel's 1.5 billion tonne coalfield in Odisha was among 214 cancelled by India's Supreme Court in September, when it ruled that the practice of selective allocation was illegal and arbitrary.
With nine coalfields taken back, the New Delhi-based firm has been worst hit by the unprecedented verdict.