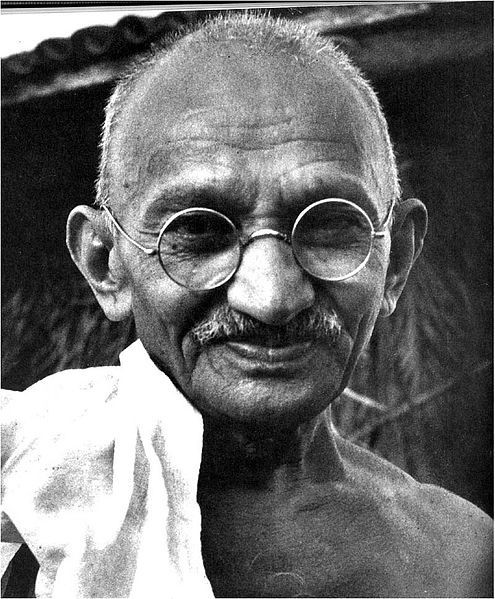 India has paid homage to Mohandas Karamchand Gandhi on the 66th anniversary of his death.
Prominent leaders of political parties and senior dignitaries paid floral tributes at Gandhi's memorial in Rajghat, New Dehli.
Delhi chief minister Arvind Kejriwal and cabinet ministers Rakhi Birla, Somnath Bharti, Satyendra Jain joined in the eulogies for the father of nation.
A multi-faith prayer service was organised with religious leaders of Hindus, Islam, Buddhism, Christianity, Jains, Parsis and Sikhs participating.
Gandhi was born on 2 October, 1869 in Porbandar. Gandhi led the struggle for India's independence from British rule by following the path of non-violence.
Gandhi was shot dead by a Hindu fanatic, Nathuram Godse, at a prayer meeting in Delhi on 30 January, 1948, less than a year after India wom indepdence.
Ghandi is considered by many Indians as the father of the nation.
Historian Ramachandra Guha courted controversey by claiming in the Times of India that many people remembered Gandhi in "the wrong way".
Guha criticised the trend of naming too many public places after him.
"These many and various (and grand and sometimes crazy) schemes to honour Gandhi distress those with a deeper understanding of his legacy," he said.
"Social worker S Muthulakshmi Reddy complained that Gandhi himself would have wished not for statues and temples in his name, but instead for the furtherance of his constructive programme for social and national service.
"The then prime minister, Jawaharlal Nehru, also deplored the mania to name so many things after Gandhi. The current craze, if not checked, might lead to thousands of roads, parks, squares named after him. This would be both empty symbolism as well as bad aesthetics.
"It would not contribute either to conveniences or to the glory of the father of the nation. Only confusion will result as well as a certain drab uniformity. Most of us will then live in Gandhi roads in Gandhinagars or Gandhigrams," Guha continued.
"Gandhi lived and died for the cause of religious harmony. Therefore, the establishment of Hindu-Muslim amity would be the only worthy and satisfying memorial over his ashes. And so it still remains," Guha concluded.