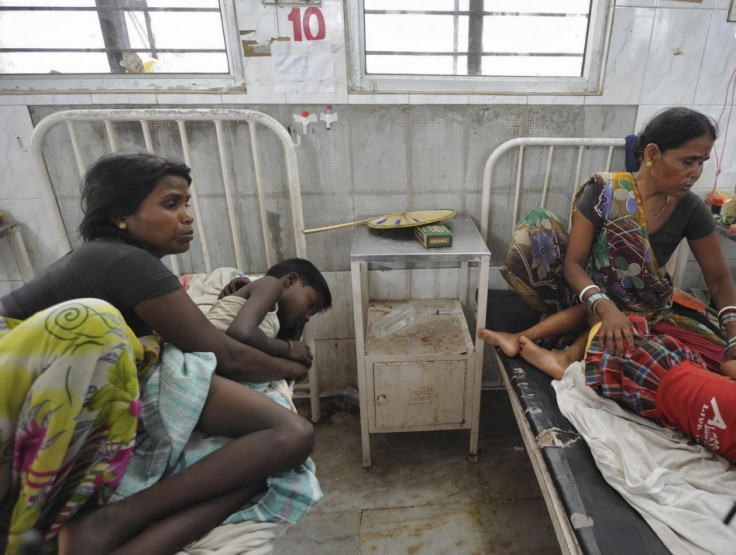 A headteacher and her husband have been charged in connection with the deaths of 23 children who ate school meals infected with pesticide in India.
Meena Devi and husband Arjun Rai face five charges, including murder and attempted murder following the poisoning at a school in the eastern Indian state of Bihar.
The children, aged between four and 10, died after consuming a lunch of rice, soybean and pulses which had been contaminated.
Police said the contamination was deliberate and the pesticides was purchased by those responsible for the tragedy two days before it occurred.
A total of 47 children also became ill after eating the contaminated food, 30 of whom became seriously ill with from acute poisoning. A forensic report revealed the oil the food was cooked in contained the banned pesticide.
A government official said that the poison was more than five times stronger than the commercial preparation available on the market.
Devi and Rai went on the run following the children's deaths, but handed themselves in to police just over a week later.
Police investigator Raj Kaushal said: "The charge sheet mentions that Rai kept pesticide in a room where items for the midday meals were stored.
"Witnesses said the food was intentionally cooked with the pesticide. We found adequate evidence against the accused during our investigations."