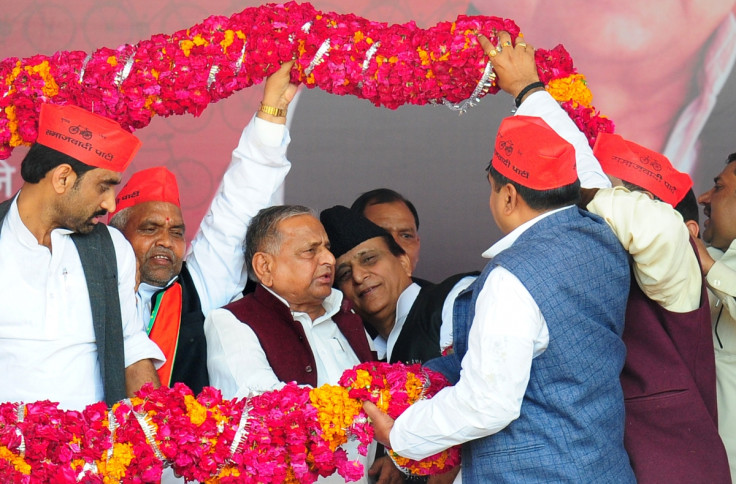 The leader of the Samajwadi Party and minister of the Indian state of Uttar Pradesh has accused Prime Minister Narendra Modi of being among the world's top ten criminals. Azam Khan made the extreme allegation on 16 December, while telling the media that he aspired to become the prime minister of India.
"If Modi ji can be the prime minister, then why can't I?" Khan said during a press conference. "Have you seen in Google whose name is there in the world's ten top criminals? I have not said this. It is the prime minister's name."
Khan's allegations relate to an incident earlier this year, which saw the prime minister's photograph appearing in image search results for "Top 10 criminals". Google was forced to apologise for the "misunderstanding", after Modi's picture appeared alongside images of terrorists, murderers and dictators. Former US President George Bush and Libyan dictator Muammar Gaddafi also appeared on the list.
Khan has previously accused Modi of involvement in the 2002 Gujarat riots, where thousands of people, mostly Muslims, died during communal violence. The Uttar Pradesh minister suggested that his party would put forward his name for the position when the time is right.
"I am the fittest person to become the prime minister of the country," said Khan. "If Narendra Modi resigns and all MPs elect me the prime minister, it will send a good message across the country and India will progress each passing day."
Thousands have taken to social media to protest against Khan's comments, with the minister's name trending on Twitter on 16 December morning. Many have called the minister a "joke", while others have mocked him for being "drunk" or "smoking something".
Khan's controversial comments come one day after another leading Indian politician called Prime Minister Modi a "psychopath" and a "coward". Delhi Chief Minister Arvind Kejriwal tweeted the abuse alongside allegations that the prime minister was behind a raid on his office by the Central Bureau of Investigation.