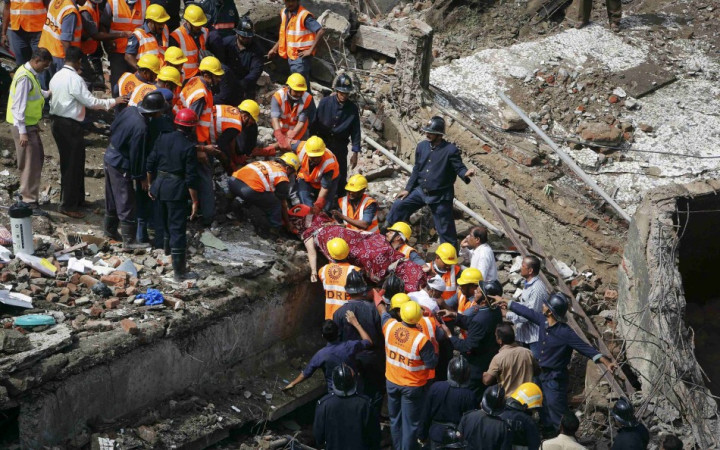 More than 40 people are feared to have been trapped after a five-storey building in India's commercial capital Mumbai collapsed.
At least one person has died, according to local reports, and the death toll could rise as emergency rescue operations continue.
Scores of ambulances and fire services are at the scene, and rescuers have already pulled seven people from the debris. These people are now being treated for their injuries.
The residential building was owned by the local government and three storeys are said to have been occupied at the time of collapse.
Locals say the building had already developed cracks and authorities did not act on complaints.
Mumbai has been witnessing a spate of building collapses in recent months, largely due to poor construction, use of substandard building material and heavy rain.