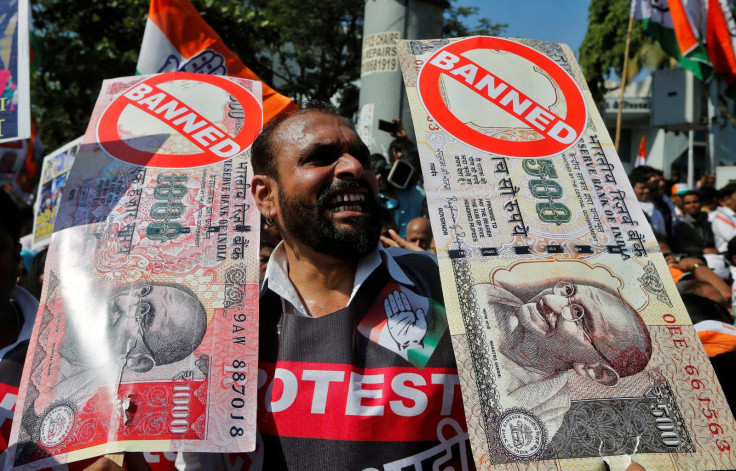 A nationwide strike call against the government led by Indian Prime Minister Narendra Modi over the demonetisation of currency notes evoked partial response. While normal life was affected in certain parts of the country, it was business as usual in most major cities and towns.
Some opposition-ruled states like Kerala and West Bengal witnessed a near total shutdown.
Mamata Banerjee, the chief minister of West Bengal who has been spearheading the anti-government protests over the last two weeks, held a huge rally in Kolkata in eastern India. Banerjee, who has been demanding that the government roll back the demonetisation scheme, said: "Today, I am taking pledge that either I'll die or live but will remove PM Modi from Indian politics. Dictatorship won't work."
"We have one thing to say – withdraw the decision. Such a thing [demonetisation of currency notes] has never happened in any country. Even Hitler would not have thought of such a thing," she added.
On 8 November, Modi declared the country's then highest-valued banknotes of Rs 500 (£6) and Rs 1000 (£12), which account for 86% of the circulation of currency in terms of value, would cease to be legal tender. The step plunged the country into a serious cash crunch sending the informal-yet-vibrant parallel economy into a tailspin. Financial institutions have been grappling with the situation in the face of shortage of newly-printed banknotes and infrastructure.
The government, which has implemented a series of measures to cushion the impact of the blow, is determined that there will be no rollback.
The opposition has paralysed parliament in protest against the demonetisation. "This deadlock can only end when the PM comes for discussion in the house," said the Congress party's Mallikarjun Kharge, senior opposition leader in the lower house.