India captain MS Dhoni inspired his side to an emphatic 127-run victory over England to level the one-day series at 1-1 in Kochi.
Dhoni hit 72 from 66 balls, while Suresh Raina (55) and Ravindra Jadeja (61 not out) helped the hosts post a respectable score of 285 for 6.
But after scoring in excess of 300 in the first one-day international only Kevin Pietersen (42) and Joe Root (36) showed any resistance to the spinning ball as Ravichandran Ashwin and Bhuvneshwar Kumar took three wickets apiece to restrict the tourists to 158 all out and level the series ahead of the third match in Ranchi on Saturday.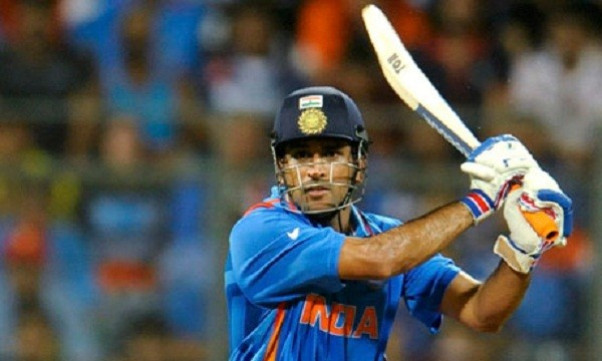 "Everyone performed well," Dhoni said. "We didn't get a good start, openers were finding it difficult, Yuvraj and Kohli gave us the platform.
"It seemed like a wicket that may flatten, we thought it will dry up and spinners may not get much turn. Good that I was wrong and our spinners got turn.
"Initially when there was something for the fast bowlers, it is important to see that phase off. It was not a wicket where you could win the toss and bowl first.
"Responsibility was on the batsman. Initially, when I and Raina had a partnership, we thought let us look for 240 or 250, and then when we are settled, lets target 260, we ended up getting 15 more.
"To go and play [the next game] at my city [Ranchi] will be very special. The crowd here was really superb, not to forget the heat and the humid weather.
"I think the wicket was a perfect Test wicket, something for the fast bowlers and turn for the spinners, which is what we are looking for. Good to see that Sreesanth is fit."
England skipper Alastair Cook saw three of his team make ducks, including Eoin Morgan, on the way to the heavy defeat and admits the changing conditions contributed to the third defeat of the New Year tour.
"Last ten overs we gave a 100 runs," Cook said. "It spun a little more [when we batted], but you cannot use that as an excuse. We were out batted today.
"Those first ten overs we had a chance to get three four wickets, we didn't quite do that. Finn bowled well. Credit to India they put us under pressure."