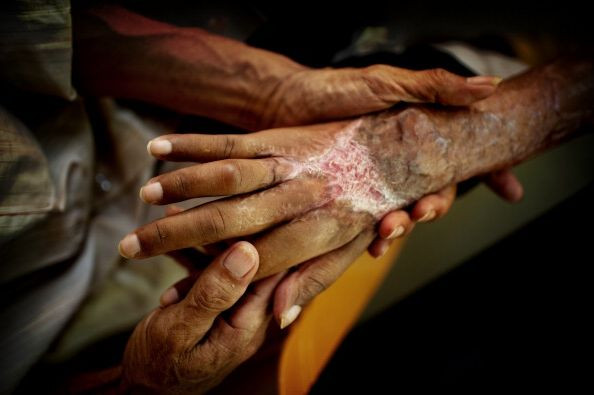 The Supreme Court of India has directed all the governments of the country's 29 states and seven union territories to provide free treatment to the survivors of acid attacks. The apex court has also asked the governments to compensate and rehabilitate the survivors.
The directive was given by a bench of two justices while dealing with an acid attack case from the eastern state of Bihar. The court ordered the state government to pay a compensation of Rs1m (£10,000 approximately) to the victim as well as bear the cost of her reconstruction surgery, the Press Trust of India reported.
According to the report, the present acid attack case was brought by Bihar-based NGO Parivartan Kendra that alleged that private hospitals were turning away the victims, a defiance of the court's ruling in April that said private hospitals across the country had to provide free treatment to acid attack victims. Free treatment would include reconstructive surgery, medicines, bed, rehabilitation and aftercare, including more surgeries, if required, at a later stage, the court said.
The recent ruling is in pursuance with the earlier judgement that came following a petition filed by an acid attack victim Laxmi, who is a campaigner for the rights of acid attack victims in India. Laxmi, who was awarded the International Women of Courage award by US First Lady Michelle Obama in 2014, was attacked when she was 16 by a man double her age after she spurned his advances. She has been campaigning for a complete ban on off-the-counter sale of acid across the country.
The court has asked all states and union territories to notify acid as a "scheduled substance" to stop its unregulated sale, the report said. It has also ordered that its ruling on free treatment to acid attack victims, who often need to spend millions on treatment besides facing the mental trauma of losing their faces, be publicised.