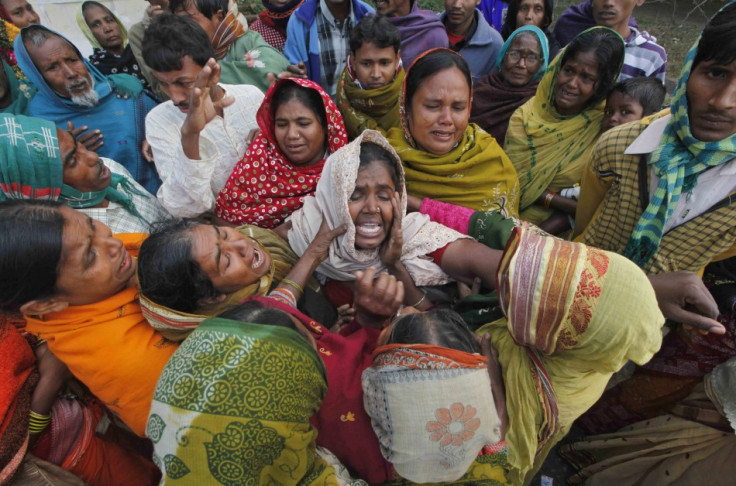 More than 110 people have been killed after drinking tainted alcohol in West Bengal, India.
There are fears that the death toll will continue to rise as hundreds of poor workers and day labourers who drank a batch of bootleg alcohol began to fall ill with vomiting and frothing at the mouth on Tuesday.
The deadly drink is thought to have been spiked with methanol, which is used in anti-freeze. Diamond Harbour Hospital was overwhelmed as scores of victims were carried inside by friends and relatives.
Seven people have been arrested in connection with making and distributing the poison brew in the village of Sangrampur, 30km south of Kalkata.
Poisoning through home-brewed alcohol is a regular problem in India. In 2009, 130 people were killed by a batch of alcohol in the western state of Gujarat.
The state of West bengal is one of the poorest in the country, and the cut prioce alcohol, often delivered by couriers on bikes, is widely used by workers who make the equivalent of less than £2 a day.
The shop that sold the alcohol was later destroyed by angry locals.
"I want to take strong action against those manufacturing and selling illegal liquor," said West Bengal Chief Minister Mamata Banerjee.
"This is a social problem also, and this has to be dealt with socially also along with action."
The production, transportation or selling of banned liquor alcohol in the state of Gujarat now carries the death penalty after 157 people were killed by a batch of illegal brew in 2009.